Degree Program Faculty
James Nolan, Ph.D.
Dr. Nolan has been the president of Southwestern College since June of 2006. He earned his Ph.D. in Counseling Psychology from The Ohio State University in 1989, after pursuing graduate studies in English and Irish Literature. Indeed, in addition to humanistic psychology luminaries such as Carl Rogers and Carl Jung, Dr. Nolan's early views on psychology were influenced heavily Read more

Katherine Ninos, MA, LPCC
Katherine is Vice President and Director of Community Education Programs at Southwestern College. She received her BA in Psycology at Alfred University, New York, and her MA in Transformational Counseling and Education from Quimby/Southwestern College in its first graduating class. Katherine has been involved with every aspect of Southwestern College's growth and development since 1980. Read more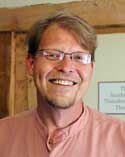 Webb Garrison, Ph.D.
B.A., Religious Studies, Davidson College, Davidson, NC, 1993; Ph.D. Clinical Psychology, The Derner Institute of Advanced Psychological Studies, Adelphi University, Garden City, NY, 2000.
Dr. Garrison is the Academic Dean of Southwestern College. His passion for spirituality and psychology are longstanding. Read more
Deborah Schroder, M.S., ATR-BC, LPAT
Program Chair for Art Therapy/Counseling Program and  Children's Mental Health Certificate
Deborah received her BA and an MS in Art Therapy from Mount Mary College in Milwaukee, WI, where she taught undergraduate and graduate courses in art therapy. Read more

Carol Parker, Ph.D., LPCC
Counseling Program Chair, Southwestern Counseling Center Director & Transformational Ecopsychology Certificate Program Director
"Earth based transformational practices bring balance to the individual and healing to the community by restoring our deep relationship to Nature." Read more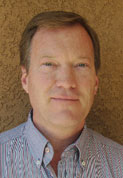 Christopher J. Alexander, Ph.D. is a child psychologist in private practice in Rio Rancho, New Mexico. Dr. Alexander specializes in the effects of adoption, foster care, and divorce on child development. He frequently serves as an expert witness in child welfare cases, testifying on matters such as child abuse, neglect, child custody, termination of parental rights, bonding, and attachment.  www.alexanderphd.com

Marcie Brooks, M.A., LPCC
B.A., University of South Florida; M.A. Counseling Southwesten College
Marcie has over twenty years experience as a private practitioner in psychotherapy specializing in EMDR and Brainspotting. She is known for her work in trauma, anxiety, adoption issues, attachment, grief and loss, family therapy and transformation. She has facilitated trainings in adoption, parenting and family therapy with culturally diverse populations.

Constance Buck, Ph.D., LMSW
B.A. in Sociology from the University of Southern California, Los Angeles, Masters in Speech Pathology and Audiology from the California State University, and an MSW from New Mexico Highlands University. Her Ph.D. is in Clinical Psychology with an emphasis in Depth Psychology from Pacifica Graduate Institute. Read more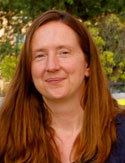 Natalie Carlton, M.A., LPCC, ATR-BC
B.A., Temple University, Art and Anthropology; M.A. Creative Arts/ Therapy from Hahnemann University
Natalie is a Board certified art therapist and private practitioner at Lacuna Studio in Taos, NM. Natalie is an avid community artist and dedicated to collaborations with others on art projects.  Read more

Wendy Chapin, M.A.
B.A. Theater and History, University of Colorado at Boulder; M.A. Art Therapy, Southwestern College
Wendy Chapin has worked in the theatre for 35 years. She graduated from University of Colorado in 1975 with a BA in Theatre and History. She spent 11 years working professionally as a stage manager in New York City and beyond. In 1984 she received a National Endowment for the Arts Fellowship in Directing. At that point she started teaching acting and directing. Read more 
Kate Cook, M.A., LPCC, TEP
Kate is a nationally board-certified trainer and practitioner of psychodrama, sociometry and group psychotherapy. She joined the faculty of Southwestern College in 1990. Kate has been providing training in Action Methods both locally and nationally since 1994. Read more

Seren Morris Clancy, LPCC, LPAT, ATR-BC
B.A., Philosophy and Religion, Applachian State University; M.Div. Emory University; M.A. Art Therapy, Southwestern College
Seren is an Art Therapy supervisor and a ceramics artist. She enjoys creating one-of-a-kind coffee & tea mugs with designs inspired by unconscious and archetypal material. She is excited to share her knowledge of basic ceramics techniques, as well as her passion for creative expression through clay. As adjunct faculty, Seren teaches a variety of classes, including Art Therapy Techniques.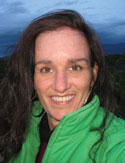 Michelle Daly, MA, MS, ATR. LPCC
B.S. Mathematics, University of Missouri at Columbia; M.S.P.H., University of Illinois at Chicago; M.A. Art Therapy, Southwestern College
Her experience includes specialized training in art therapy; grief, loss, and trauma; interpersonal neurobiology, somatics and action methods, as well as various trauma treatment modalities. Read more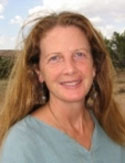 JoAnne Dodgson, Ed.D.
B.A. Special Education, Furman University; M.A. Special Education, Furman University; Ed.D. Counseling Psychology with Holistic Health Specialty, Western Michigan University
JoAnne Dodgson is a healer, author and teacher of Peruvian medicine ways. She has over twenty years experience offering counseling, ceremonial gatherings, holistic healing and workshops. Read more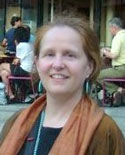 Ann Filemyr, Ph.D.
Ann is currently the Dean of the College of Contemporary Native Arts at the Institute of American Indian Arts in Santa Fe. Ann is also a poet, photographer, speaker and workshop leader. She had a twenty-year apprenticeship (formal training) with a mashkikikwe, a traditional herbal healer in the Anishinaabeg culture of the Great Lakes. Read more
Carol Frank, BSN, RN, M.A., LPCC
B.S. Nursing, University of New Mexico; M.A. Counseling for Grief and Loss, Southwestern College
Carol's nursing career encompasses a broad range of experiences, devoting many years working in a variety of Critical Care settings both as a staff nurse and in nursing management. Read more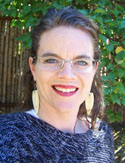 Stacey Frymier, MA, LPCC, LPAT-ATR
B.A., Fine Arts and Psychology, Purdue University, 1999. M.A., Art Therapy/Counseling, Southwestern College
Stacey is the Director of the Behavioral Health Department for Las Cumbres Community Services in Española, NM. She also maintains a private practice and provides supervision for interns and newly licensed therapists. Read more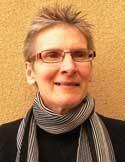 Deborah Heikes, M.A., LPCC
B.A., Counseling Psychology, The College of Santa Fe; M.A., Counseling Psychology, Southwestern College, Santa Fe, NM; Gestalt Therapy Certificate, Gestalt Institute of Santa Fe
The commitment that Deborah brings to her work is the courage and compassion to explore the shadow side of human nature and to illuminate and open creative possibilities for healing. Read more

Brook Jenkins, M.A, LPCC
Brook received a B.S. in psychology from Michigan State University and an M.A. in Clinical Psychology from Antioch University San Francisco. Her internships included two years at Haight-Ashbury Psychological Services and two years at the Family Therapy Clinic at Presbyterian Medical Center in San Francisco. Read more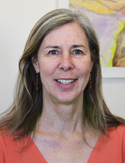 Deborah John, Ph.D., ATR-BC, LPAT
B.S. Art Education, University of Vermont; M.A. Art Therapy, Vermont College; Ph.D., Expressive Therapies, Lesley University
Deborah has worked with many different populations using art as a means of expression and healing. Her experience includes using art therapy with psychiatric patients, trauma victims, troubled youth and grieving elementary school students. Read more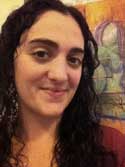 Magdalena Karlick, M.A., ATR, LPAT, LPCC
B.A. Community Learning and Development, New York University; M.A. Art Therapy/Counseling, Southwestern College; ATR, LPAT, LPCC
Magdalena Karlick is an Art Therapist at Youth Shelters and Family Services, working with court-ordered, as well as therapy-seeking families, children, and teens. Read more

Laura L. Lansrud-López, M.A., ATR-BC, LPCC, LPAT, CTS
B.A. Liberal Arts, St. John's College; M.S. Forensic Sciences, The George Washington University; M.A. Art Therapy/Counseling, Southwestern College
Laura has extensive professional and volunteer experience working with adults, children, and families in crisis and survivors of trauma. Read more
Antonio Nuñez, Ph.D.
Dr. Nuñez received his Ph.D. from the California Institute of Integral Studies in the area of East/West Psychology. He also has Masters' degrees in Organizational Psychology from DePauw University and in Educational Technologies from the The George Washington University. He received his B.A. at Ball State University in the area of Psychology and Sociology/Anthropology.

Claudia Raphael, M.A., LPAT, ATR-BC, RPP, REAT
B.A. Sociology, Dunbarton College of the Holy Cross; M.A. Transpersonal Studies Institute of Transpersonal Psychology; M.A. Art Therapy, George Washington University
Claudia has worked with young children and families for over 30 years both as an educator and a therapist. She has developed many transpersonal programs based on the indigenous wisdoms. Read More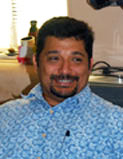 Ernesto Santistevan, PH.D.
B.A. Psychology, University of New Mexico; Ph.D. Clinical Psychology, Gallaudet University
Dr. Santistevan is a native to Northern New Mexico. Dr. Santistevan and his companion therapy dog, Luna, work at Sequoyah Adolescent Treatment Center in Albuquerque, a safety net facility for violent, emotionally disturbed adolescents. He maintains a small private practice offering psychological testing, individual and family therapy. He has budding professional interests in experiential/adventure therapy and psychopharmacology. He teaches Assessment in Counseling.

Brian Serna, M.A., LPCC, LADAC, MAC
BA in Psychology, New Mexico State University. M.A. Counseling, University of New Mexico.
Brian is a licensed professional clinical counselor and a nationally recognized trainer in the treatment of addictions. He trains and consults for programs that are implementing evidence-based interventions to treat addictions. Read more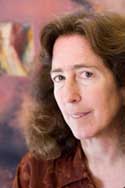 Megan Sturges, M.A., LPCC, LPAT, ATR-BC
M.A. Art Therapy, University of New Mexico; M.A. Counseling and Family Studies, UNM; B.A. European History, Colorado College
Megan began her adult journey as a weaver and owner of Penelope's Web, a small weaving and yarn store in Maine. After moving to New Mexico 25 years ago in search of a broader horizon she pursued advanced degrees in Art Therapy and Counseling while raising her children. She also completed three years of Jungian analytic training. Read more
Scott Thomas Ph.D., LCSW, LADAC, CDVC3
A.A. Fine Arts, Palm Beach College, 1983. Substance Abuse Certificate University of New Mexico, 1990. B.S.W. Highlands University, 1997. M.S.W. Highlands University, 1998. Ph.D. New Mexico Theological Seminary, 2000.
Scott Thomas has been in practice in Santa Fe for over 25 years. He has trained with many experts in the psychology field as well as growing up learning from spiritual leaders and elders on the Cheyenne River Reservation. Read more
Gabrielle Viethen, M.A., M.F.A., LMFT
B.A. Law, University of Cologne, Germany; M.A. Psychology, Antioch University; M.F.A. Creative Writing, MFA Program for Creative Writers, Warren Wilson College, NC
Gabrielle Viethen has been a psychotherapist and group therapist in private practice for over twenty years. She combines somatic, cognitive, narrative and action approaches with active inquiry to address a wide variety of concerns. Read more
President Emeritus, Southwestern College
B.A. Sociology, University of California; M.A. Sociology; Ed .D. Educational Management & Development, New Mexico State University; LPCC
Robert has been a gifted spiritual teacher, mentor and counselor for over thirty years, conducting classes throughout the United States and in Europe. Applying a disciplined practice of spiritual research, he emphasizes the value of ancient teachings to modern therapy. His depth of experience and spiritual awareness enable him to serve in a clear, simple and direct way. Aligned with a universal spiritual consciousness, his own psychic/spiritual abilities and focus lifts people into a higher internal perspective. 
He developed the curriculum and fostered the evolution of Southwestern College from it's origins as Quimby College, which he also founded. He holds the title of President Emeritus. Robert teaches Archetypal Psychology. read more
Heather Wulfers, MA, ATR-BC, LPAT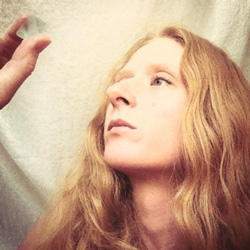 BA, College of Santa Fe, MA Art Therapy/Counseling, Southwestern College
"I have a deep interest in working with others to enhance their quality of life. I am inspired to cultivate health and to create beauty and meaning on the level of interpersonal dynamics as well as within our collective consciousness. Read more