Children's Mental Health
Home

›

Children's Mental Health
Share this:

Children's Mental Health Certificate Program
Program Description
The Children's Mental Health Certificate was developed in collaboration with area agencies and organizations serving children and families in New Mexico, alumni working with children adolescents and families, and other professionals within the state who are currently working in the field with children. On a national level, it is understood that there is a demand across the country for people who are passionate and skilled in nurturing the well being of children, adolescents and families. In New Mexico there is a particular need for clinicians who have focused training in the assessment, diagnosis and treatment of mental health issues which affect and impact children and teens.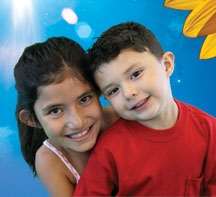 (Note: Scholarships are available for this program through the financial aid office. The deadline for applying is September 15, 2014 at 5pm. For more information, contact Dorothy Archuleta, finaid@swc.edu or Click Here
 120-HOUR CERTIFICATE
3 required core courses
and 3 elective courses
Core Courses:
Integrative, Holistic Development
of Mental Health (taught by Sudha Rani Kailas full bio)
Ethical Issues in Working With Children and Families (taught by 
Laura L. Lansrud-López  
full bio
)
Attachment Repair (taught by Jennifer G. Albright full bio)
Elective Courses: 
Making Healing Contact with Children Through Play Therapy
Autism Spectrum Disorder
Children and Teen Suicide Assessment, Prevention and Intervention
Loss in a Child's World
Sand Tray/Sandplay with Children and Adolescents
Gender and Sexual Identity Development.
Skills you will learn:
How to work with human development and the unique challenges relevant to working with children and families
Familiarity with and application of assessment, diagnosis, and treatment for specific conditions and disorders associated with childhood and adolescence
Strategies for working with attachment issues at all developmental levels
Strategies for using sand tray, play therapy, and other creative arts with children
Identification and understanding of diversity issues in working with children and families.
Understanding of ethical issues in working with children and families
Where you might use these skills:
Behavioral health agencies serving children and families
Hospitals
Residential treatment and detention facilities
In-home settings
Schools, preschools, and day care sites
After-school programs, recreational programs, and camps
Private practice
Program Director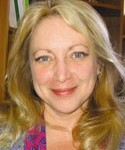 Deborah Schroder, MS, ATR-BC, LPAT is the Director of the Children's Mental Health Certificate Program. For much of her career she focused her work on providing therapy for children, adolescents and families. She spent several years as a therapist on an inpatient unit, working extensively with children who had been sexually abused. She worked with adolescents in a day treatment program, children new to the country in a neighborhood art center program, and children and adolescents in a private practice. More recently she has focused on family therapy. While in Wisconsin she did extensive in-home family work and also saw families in outpatient work. In Santa Fe she has done intensive multi-family therapy group work for a residential treatment center. Her excitement about the Children's Mental Health Certificate is firmly rooted in the joy and hope that she has experienced in her own work with children. She currently serves on the Board of Directors for the CASA (Court Appointed Special Advocates) Program for the 1st Judicial District serving Santa Fe, Rio Arriba and Los Alamos counties. read full bio
Contents: