Children's Mental Health Certificate
Class Descriptions  |   Admissions Information
Upcoming Classes   |  Faculty

Program Chair: Deborah Schroder, 
BA and MS, AT-R-BC, LPAT, 
read full bio
We have created this certificate in collaboration with leaders and teachers in the field of children's mental health to provide training in this important area. We intentionally offer a wide range of courses in order to enable participants to explore issues along the continuum of child and adolescent development.
Southwestern College is an approved CEC provider for licensed counselors, art therapists and social workers. Classes may be taken individually or you may apply to a Certificate Program and earn 200 hours in one of the specialty areas. Any of these courses, if taken for credit, can be applied toward a master's degree program at SWC.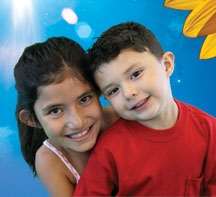 Embedded in each course is: An understanding of the child in the context of relationships, particularly parental or caregiving, within the family system, and An intentional, consistent, theme of multicultural sensitivity.Participants will be able to choose 10 20-hour weekend blocks from 14 different topics in order to complete this 200 hour program. It could be completed in one year, or one could move through the certificate program at one's own pace.