Katherine Ninos, MA, LPCC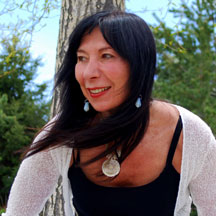 Katherine is Vice President and Director of Community Education Programs at Southwestern College. She received her BA in Psycology at Alfred University, New York, and her MA in Transformational Counseling and Education at SWC in its first graduating class.
Katherine has been involved with every aspect of Southwestern College's growth and development since 1980. Her first position with the College was as Chief Administrator in which she was entrusted with the task of building a viable business foundation that could support the growth of the College. She worked closely with founding President Dr. Robert Waterman to move the College from Alamogordo to Santa Fe in 1981. As the College grew, she was appointed Administrative Vice President in 1986 and Vice President in 1996 when Dr. Marylou Butler, who had served as Academic Vice President from 1986, was chosen to be the College's second President.
Katherine developed and continues to teach Psychology of Altruism and Psychology of Consciousness I and II, three core classes in the graduate programs. She also creates SWC's annual Transformation and Healing Conference, which features regional as well as internationally known speakers in the areas of holistic health, psychology and alternative therapies. She is a sought-after speaker in the field of consciousness and transformational education.