Community Education and CECs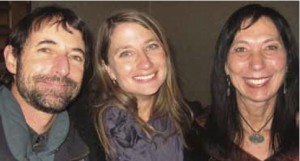 Southwestern College offers cutting edge experiential and transformational Community Education Programs on innovative and clinically relevant topics.
Recognized professionals in the Counseling and Art Therapy fields, as well as alternative health practitioners and medical professionals, present their work through conferences, certificate programs, classes and lectures in a transformational learning format.
Community Education classes can be taken for Board approved CECs by counselors, social workers and art therapists, as well as for personal enrichment by the general public.
For SWC enrolled students and applicants, many of these classes may also be taken for academic credit. When taken for credit, tuition is charged by the quarter unit.
Certificate Specialty Programs
Children's Mental Health
Interpersonal Neurobiology, Somatics, Action Methods
Grief, Loss and Trauma
Transformational Ecopsychology
Vision Quest Leadership
PhotoTherapy Techniques 
---
"In the Community Education Program we have offered an array of educational and transformational opportunities to the community. It has been a rich and rewarding experience, enabling the college to grow and expand our mission of transforming consciousness through education. True education engages and awakens all parts of one's being, allowing for the integration of mind, body and spirit. It cultivates reverence for life and nurtures us in the journey of the soul."
– Katherine Ninos, Vice President