Alumni Updates – 2007 Graduates
Home

›

Alumni Updates – 2007 Graduates
Share this: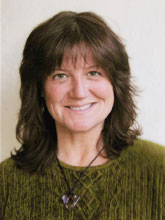 Lynn Amlie has found that her vocation has evolved. She now considers herself a neuro-somatic re-conditioning trainer, coach and head cheerleader for people in the midst of radical spiritual transformations, such as kundalini. Lynn now offers this work in the Arkansas and San Luis Valleys, responding to what she has found to be a rising need to work with people who are experiencing a radical spiritual transformation (often pathologized by Western medical systems).
Christine Beck has a great job working with Eve Wedeen and Associates as a Behavior Support Consultant working with children and adults who have developmental disabilities. She works with clients in Albuquerque, Rio Rancho, and San Luis, NM.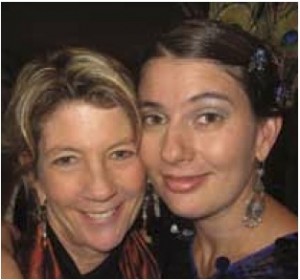 Francesca Bottos is the executive director for a non-profit called BackTalk, which recently held a fundraiser, working with a talented group of young performers from Monte Del Sol School to put together a performance piece that expresses creative alternatives to violence. Local poets and dancers joined and collaborated with the students to create a diverse and very moving performance. After 20 years of study and casting charts,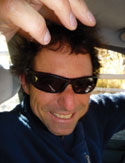 Nicholas Brown is working as a therapist at The Life Link, where he also runs an anger management group and two core addictions groups. Nicholas is also taking an online ecopsychology course through Project Nature Connect and the Institute Of Global Education. Inspired by Al Gore's Inconvenient Truth movie, he also has bought an energy efficient motor scooter for transportation, planted a vegetable garden and started a quarterly outdoor ritual oriented men's group, which is still evolving but open to men interested in gathering to deepen their connections with nature while building community.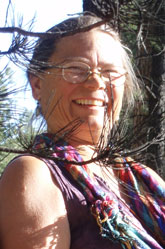 Eliza Cain, LMHC, After completing my internship and licensing hours at Tri-County Community Services in Taos, NM, I opened my private practice in Taos. About a year later, I upped and moved to Silver City, NM. My excuses were that it was closer to my daughter and family in Tucson and it was near wilderness and had seasonal changes, but was a lot warmer than Taos.
Now, two years later, I have blossomed in a whole new way, my business is growing and I have become a vital and lively part of the community here. I have to say that I have no real idea how I popped up at the end of this "stage coach line" here in Silver City, but I am full and joyous. I continue to be grateful for the growth and tools that I earned at SWC.
Elizabeth Colistra spent the past year working with San Francisco's homeless population and completing her first year of doctoral work at Pacifica Graduate Institute. She has recently moved back to New York City where she is now a candidate in training at the C. G. Jung Institute of New York to become a Jungian analyst.
Wendy Goodman has been busy earning her LADAC and LPCC licenses. Wendy also works with several agencies in Santa Fe, including Equest Counseling in Pojoaque, Youthworks in the Santa Fe Public Schools, and Southwest Family Guidance Center in Santa Fe. The focus of her counseling is mainly grief and loss, substance abuse, trauma and abuse.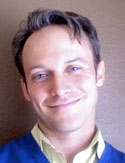 Jason Holley - I am in private practice as a therapist and astrologer in Santa Fe.  My work is very relationally-oriented, intersubjective, and typically long-term.  My clients are very diverse, but I see a lot of gay men and many people working with trauma, sexuality, and/or personality disorders.  Over the past few years I've also taught several of the degree courses at Southwestern and a couple of weekend classes on healing sexual trauma and on sex addiction.  I've also done several astrology events here in New Mexico, and some invited lectures in Oregon and Arizona on topics including mythology, therapy, astrology, addictions, trauma, and sexuality.  My website www.jasonholley.net has lots of mp3's, handouts, and so on from these events for those interested.
This year I am settling down quite a bit and working less, feeling called to more rest and contemplation.  My own healing continues in a men's group I have been part of for almost 7 years as well as individual therapy, which I view as a primary spiritual practice.  My partner Chris and I are celebrating our 5th year together, and find ourselves contemplating many different future paths together.  Chris is a therapist and energy healer who also graduated from the College in 2010.  We have become very France-oriented in recent travels and are trying to work out how to be there more often and still maintain practices that support our clients.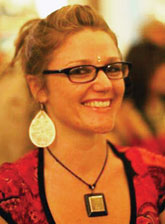 Kate Latimer, LMHC, is working at Solace Crisis Treatment Center, formerly the Santa Fe Rape Crisis and Trauma Treatment Center, as a Clinical Counselor and Training Services Coordinator where she sees individual clients and provides stress management training for high risk groups such as first responders and active duty military members.  She is continuing her training in Psychodrama and Action Methods under the direction of Kate Cook, and is working toward national certification with the ASGPP.  Kate also still teaches Nia and other fitness classes in and around Santa Fe and has taught at Southwestern College in recent months.
Lisa Lowry moved to Bozeman Montana and got an offer to intern with one of the founders of MSOTA (Montana Sex Offender Treatment Association) working with two groups for convicted sex offenders. Shortly after she started interning at the Montana Developmental Center. MDC is a treatment facility for developmentally delayed clients. One third of the clients are there on a criminal commit while the others are there because they are either a danger to themselves or to society. After graduating from SWC, she was offered a job at MDC as a psychology specialist, working with developmentally delayed sex offenders and borderline to mildly intellectual clients.
Seren Morris Clancy, LPCC, ATR-BC, recently got married and is living in Boise, ID with her new husband. She is an adjunct instructor at SWC, and looks forward to teaching AT Techniques class again this Winter when she returns to Santa Fe. She also is an AT supervisor, and a ceramics artist. She enjoys creating unique, one-of-a-kind coffee & tea mugs with designs inspired by unconscious and archetypal material. She is known to dabble in puppetry arts as well. Seren is looking forward to teaching another ceramic class for SWC students beginning January 2013. She is excited to share her knowledge of basic techniques, as well as her passion for creative expression through clay.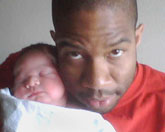 Joel Reed, Grief & Loss Program, is living in Albuquerque and working with elementary students (individuals and groups) who are dealing with divorce and bullying. Joel is also working through a local agency where he counsels both individuals and groups in family and substance abuse. On a personal note, he and his wife celebrated the birth of their son, Sebastian, in April of this year.  Their daughter Camille is thrilled to have a baby brother.  Life is good and Joel hopes everyone else is doing well also.
Cheryl Sciacca is working as a full-time therapist at Santa Fe County Youth Development Program.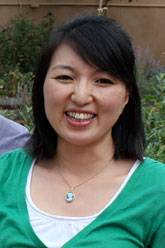 Mutsumi Shoji is working as a full-time therapist at Santa Fe County Youth Development Program.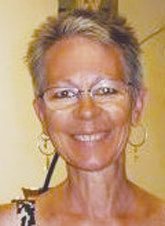 Ishwari, Sollohub, LMHC, graduated from Southwestern College in 2007, with a Masters in Counseling with a Concentration in Grief, Loss and Trauma. She has been in private practice since then in Santa Fe. In September 2012, she expanded her practice to include one day per week (Fridays) in Los Alamos. This past April, Ishwari made a change in her Santa Fe location: leaving the space she had been sharing with a colleague for five years, and moving into her own space, which happens to be upstairs in the same building – "Movin' on up!"
She is currently studying in preparation for the LPCC exam, and expects to have her LPCC by the end of 2013.
Ishwari works with adults and couples facing a wide range of issues, as well as offering grief-specific work. Utilizing a variety of tools and approaches (Inner Bonding, Psychosynthesis, Gestalt, Transpersonal, Sandtray, Art, and Holistic, to name a few) she enjoys her work with clients across a broad spectrum of life's challenges.
She offers presentations on numerous topics, including "Straw Into Gold: Grief as a Window into Personal Transformation," "The Power of Presence," "Inner Bonding: Powerful Tool for Deep Healing," "Practicing Self-Care for Wellness and Growth," and "Improving Your Relationships through Healthy Boundaries." Her latest presentation was in June 2013, in Los Alamos. She was interviewed on KSFR's Santa Fe Radio Café on July 10 and has another interview scheduled for July 12, on KRSN, in Los Alamos. Listen to a podcast of the KSFR interview at www.ishwari.org.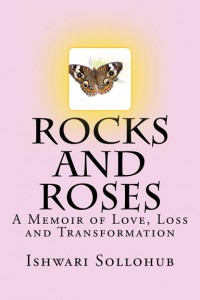 Ishwari's  memoir - Rocks and Roses: a Memoir of Love, Loss, and Transformation – has been re-published and is now available through Kindle (ebook) and Amazon (paperback). For Kindle, go to http://www.amazon.com/dp/B00BPH8G4E. For paperback, go to http://www.amazon.com/s/ref=nb_sb_noss?url=search-alias%253Dstripbooks&field-keywords=ishwari+sollohub.
In addition, Ishwari offers professional private-duty Hospice caregiving services, in collaboration with a highly skilled and experienced team of other caregivers.
To learn more about any aspect of Ishwari's work, or to sign up to receive her periodic email communication, "Hello from Ishwari" go to her website: www.ishwari.org. Also, feel free to call her at (505) 231-1697
Tara Zanghi is just back from a 2-month sojourn in British Columbia and is finishing a 3-year training in Somatic Experiencing and offering adjunct services to organizations/agencies serving as trauma treatment centers in the community.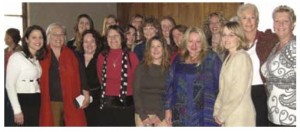 2007 Art Therapy Graduating Class, from Heartlink, 2008.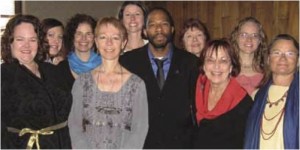 2007 Grief and Loss Counseling Graduating Class, from Heartlink, 2008.