Friday, Jan. 30: Evening classes with Magdalena Karlick and Christopher Johnson are cancelled for tonight. Both classes will meet on Saturday 1/31 staring at 10am, a one hour delay.
Internship Experience
Home

›

Internship Experience
For many students, Internship is the capstone experience of their graduate studies at Southwestern College. It is when you get to function in a professional role, with the benefit of clinical supervision to back you up. It is a large step toward becoming a professional Art Therapist/Counselor and getting your license to practice. New Mexico offers a wide spectrum of possible sites where you can hone your skills and grow into your counselor role. Students may also choose to do their internship out of state.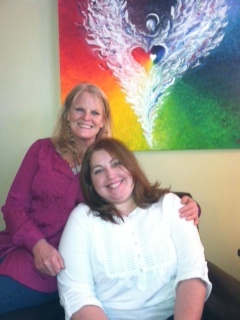 Community Internships
Southwestern College students benefit from gaining direct clinical experience in both a practicum and an internship in year two of their graduate programs. Students enroll in the practicum in the first two quarters of the second year, and complete it at the Southwestern College Counseling Center located in the community of Santa Fe. The internship experience is in the last two quarters of the second year. Faculty and supervisors provide orientation to the internship selection process and will help you make a decision that best suits your career aspirations.  Southwestern College student interns provide over 40,000 hours of counseling and art therapy services to New Mexico residents each year through a network of 90 mental health agencies. This represents an annual contribution valued at $2.3 million of free counseling services to the community at large. Since the majority of Southwestern College students come to the college from out-of-state, some choose to return to their home state for their internship experience. Licensure and supervision requirements vary by state. Check your state's website.
We have created this colorful Pinterest Board showing some of the many exciting internship settings of our students.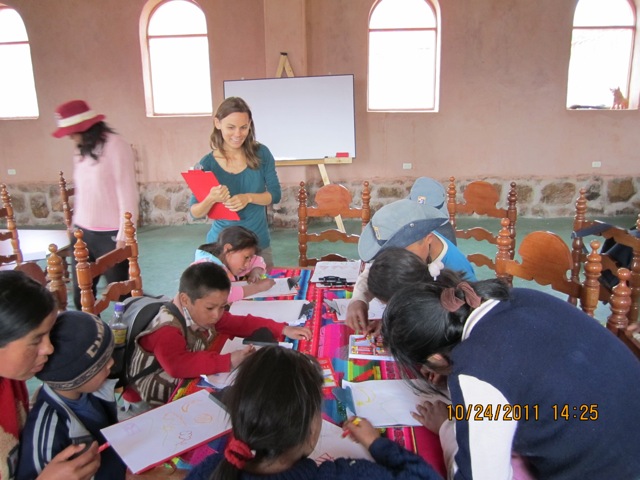 Internship Opportunity in Maras Peru
In 2011, two interns from Southwestern College, Sara Williams and Cordell Baker, initiated an expressive arts and mentoring program for children in Maras, Peru, in cooperation with Andean Research Institute. Maras is a very poor Andean village which has suffered loss of its agricultural base due to severe drought during the past few years. The children often cannot continue their schooling past 6th grade. Men and boys often seek work elsewhere, and girls and women stay home to tend the animals and what crops they are able to grow. This internship program is the first of many volunteer programs which are beginning to be developed in this region. All programs must first gain input and permission from the villagers. Since 2011, other interns have continued the program, and developed it further. The plan is to create as much continuity as possible, and to add elements to the program as needed.
New Mexico Internship Options
Offcenter Community Arts Project
Solace  Crisis Treatment Center
Engender Inc., Life Healing Center
Sandhill Child Development Center

  For more check out SWC's pinterest page for internship sites