Transformation and Healing Conference
Home

›

Transformation and Healing Conference
Share this:

Our most recent conference:
The 33rd Annual Transformation & Healing Conference
Aug. 20 – 24, 2014
Consciousness and Compulsivity
Keynote presenter: John Bradshaw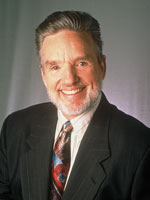 Saturday, August 23, 2014  9:00am – 5:00pm
Location:  The Center for Spiritual Living 505 Camino de los Marquez, Santa Fe, NM
Spirituality, Sexuality, and Addiction: The Dynamics of Shame
This day will be devoted to an exploration of the innate effects of shame.  It will focus on the heights and depths which are shame's potential.
• Shame as the Source of Spirituality
• Sexual Shame:  The Agony and the Ecstasy
• Shame as the Source of all Addictions
As a bonus, he will share the highlights of his soon to be published book, Post Romantic Stress Disorder.
For the past four decades, John Bradshaw has combined his exceptional skills as the role of counselor, author, management consultant, theologian, philosopher and public speaker, becoming one of the leading figures in the fields of addiction/recovery, family systems, relationships, spiritual and emotional growth and management training. John brought the phrases 'dysfunctional families' and 'inner child' into mainstream society. His dynamic training and therapies are practiced all over the world. A much sought-out speaker, John has truly touched and transformed the lives of millions.  He was elected by a group of his peers as 'one of the most influential writers on emotional health in the 20th Century' along with Sigmund Freud, Carl Jung, Joseph Campbell  and Erich Fromm. John is the author of six books, three of which are New York Times Best Sellers.  His books have sold over 12½ million copies and are published in 42 different languages. His new book, Post Romantic Stress Disorder: What to Do When the Honeymoon is Over will be released in the fall of 2014 and is available for pre-order on amazon.com. His other books, CDs and DVDs are available for purchase at www.johnbradshaw.com
---
Sunday, August 24, 2014  1:00pm – 4:00pm
Breaking Free of Addictive Relationships
Location:  The Center for Spiritual Living 505 Camino de los Marquez, Santa Fe, NM
We generate our auric field from the nerves of our pelvis.  This field resonates at a frequency or tone that is absolutely unique – different from that of any human being that has ever lived.  In an addictive relationship, we either 1) try to generate the frequency of our addictive partner (which is in fact impossible) for them and/or 2) generate our own personal frequency and then give it away to our addictive partner.  Both patterns inevitably weaken our own energy field and fuse our identity with the other person.
This workshop will introduce simple, yet effective strategies for transforming each of these patterns.  Each strategy will be clearly explained, demonstrated and then practiced by all interested workshop participants.  When you fully utilize your nervous system to nourish and strengthen your own auric field, the dream of breaking free of addictive relationships can become a reality.
Lee Cartwright, M.A., an SWC alumnus, developed Shifting Consciousness through Dimensions (SCtD), a neurological system for transforming trauma and personal limitations. He has written three books on SCtD, The Qi to Unlocking Trauma and Limiting Behaviors, Neurological Approaches to Dream Work and The Body Evolving Spirit.
---

This year's workshops include
Acting Up! The Queer Lineage of Empowerment and Consciousness Transformation:
Jason Holley, M.A., LPCC with Christopher Johnson, M.A., LMHC
Gay Love: Sex and Addiction in the Age of "grindr" Gary Grimm, M.A., LPCC, with Jim Fickey, Ph.D.
Healing the Dark Places Within: From Shame to Self-Love:  Carrie Ishee, M.A., ATR-BC
Attending the Ghosts of Hunger and Longing: The Sense in Using Action Methods: Carol Frank, BSN, RN, M.A., LPCC
The Zephyrus Model for the Integrative Treatment of Eating Disorders, Disordered Eating and Body Dysmorphia:  Deborah Schweiger-Whalens, MSW, LCSW, LISW, CSAT, CEDS
The conference is also meant to kick off the New Earth Institute's new certificate program in "Human Sexuality", directed by Ginna Clark, as well as support Southwestern College's new LADAC track for alcohol and drug abuse counseling.
---
The Annual Transformation and Healing Conference, presented by the New Earth Institute of SWC, offers low cost CECs to counselors, art therapists and social workers as well as the community at large.  Under the guidance of Vice President, Katherine Ninos, Southwestern College has offered its annual Transformation and Healing Conference since 1981. Every August, amazing and transformational teachers, healers and elders have graced this event (see below) offering training and experience with cutting edge therapies and ancient rituals. (Fun photos from past conferences).  Here is one student's (Natascha Holmes) experience of this rich and inspiring event, click here.
---
Philosophical Overview….
We are committed to looking at the entire spectrum of human sexuality, not simply topics that get covered in "psychopathology" texts. Our certificate will certainly cover a lot of clinical issues, but will also explore fantasy and dreams and much more.
And we understand substance and process issues as ranging along a continuum, and not as dichotomous or binary phenomena ("You are an addict, or you are not"). It is a much more complicated conversation, and requires us to walk in uncertainty. How much internet use is too much? When does gambling become a
problem? Are our actions coming from a place of conscious awareness, or have they become compulsions?
It is too easy to turn the Other into a cartoon version of a user or addict, and much more complex to wade through the layers of issues to be considered in addressing substance and process use and abuse…
Stay tuned for more information soon…
View past conference brochures here:
2014- Consciousness and Compulsivity
2013 – Creative Approaches to the Healing Arts
2012 – Through the Looking Glass: Perspectives on Systems, Trauma and Resilience
2011 – Interpersonal Neurobiology: Integrating Body, Mind and Spirit
2010 – Nurturing Our Children, Healing Our Future
2009 – Consciousness in the Age of Aquarius
2008 – Medicine for Our Times
As part of our institutional commitment to service in our community, the Transformation and Healing Conference provides a forum for regionally and nationally known practitioners to share their work, and for our community to benefit from such a convocation of wisdom carriers.