32nd Annual Transformation and Healing Conference
Wed. – Sunday, August 21-25, 2013

Creative Approaches to the Healing Arts
Judy Weiser, R.Psych., A.T.R., Founder/Director of the PhotoTherapy Centre will be the keynote speaker.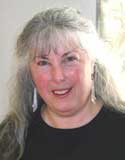 Judy Weiser is a psychologist, art therapist, consultant, trainer, college instructor, author, and early pioneer of "PhotoTherapy techniques". Director of the PhotoTherapy Centre in Vancouver Canada (which she founded in 1982), Adjunct Faculty in the Counseling Masters Degree Program at Southwestern College, and former Editor of the Journal PhotoTherapy, Judy has long been considered the "world authority" on PhotoTherapy and Therapeutic Photography ‐‐ and has given several hundred workshops, lectures, and training intensives about these techniques worldwide during the past 30 years. read full bio
---
Saturday, August 24 — 9 to 5:30:
Using Photos to Improve Well-being and Reduce Social Exclusion: A Picture is Worth Far More than a Thousand Words!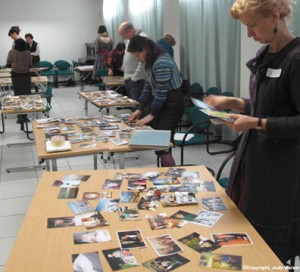 Experience for yourself how much more is "living inside" photographs than you might think! Learn how photos create meaning, connect you with feelings, hold secrets, trigger memories, and tell their own stories whether used as tools for therapy or counseling — or as activities to increase well-being and reduce social exclusion in personal individual or family self-exploration or in community-based social action projects.
• This day will be about the "heart" part of photos,
rather than their "art" part –
and using photographs as an active agents of exploration and change…
(no prior photographic experience needed!) 
---
Sunday August 25 — 1 to 4pm:
Using Photos to Help People with Addictions:
3-hour Illustrated Presentation, plus Discussion
Psychologist and art therapist, Judy Weiser, Founder/Director of the PhotoTherapy Centre, will discuss how she has used PhotoTherapy techniques during her more than two decades of helping street-involved youth and adults with drug and other addictions to explore their lives, clarify needs and goals, find a sense of hope, meaning and purpose, and support their own attempts to make desired changes.
Her Presentation (illustrated with "real-people" examples), will demonstrate how people's personal snapshots, family photos, and pictures taken by others (and the feelings, thoughts, and memories these evoke) can serve as safe and "user-friendly" catalysts for emotional communication — whether during therapy and counseling, or in related therapeutic activities — to improve addicts' wellbeing and reduce their social exclusion during their journey through harm-reduction to healing.
(no prior photographic experience needed!)
---
ABOUT THE CONFERENCE
The Transformation and Healing (T & H) Conference is offered at a low cost to the community and continuing education credits (CEC's) are available for professionals. Since 1981, under the guidance of Vice President, Katherine Ninos, Southwestern College has offered its annual Transformation and Healing Conference. Every August, amazing and transformational teachers, healers and elders have graced this event (see below) offering training and experience with cutting edge therapies and ancient rituals.
Each year the conference has a theme. In 2009, we offered "Consciousness in the Age of Aquarius" . In 2010 our theme was be "Nurturing Our Children, Healing Our Future." In 2011 our theme was "Interpersonal Neurobiology: Integrating Body, Mind and Spirit. In 2012 it was "Through the Looking Glass: Perspectives on Systems, Trauma and Resilience."
As part of our institutional commitment to service in our community, the Transformation and Healing Conference provides a forum for regionally and nationally known practitioners to share their work, and for our community to benefit from such a convocation of wisdom carriers.
Past Presenters
Bonnie Badenoch

Cathy Malchiodi

Matthew Fox

Sandra Ingerman

Barbara Marx Hubbard

Catherine and Bruce Moon

Jean Houston

Michael Harner

Sandra Ingerman

Dr. Richard Schwartz

Lee Cartwright

Robert Waterman

Grandfather David Monogye

John Bradshaw

James O'Dea

Bill O'Hanlon

Amber Gray

Marion Woodman

Lewis Mehl-Madrona

Robert A. Johnson

Jeanne Achtenberg

Amy and Arnie Mindell

Hugh Prather

Carol Pearson

Steven Levine

Peter Levine

Joan Halifax

Gerald Jampolsky

Thomas Moore
view photos from past Transformation & Healing Conferences on Pinterest:

 pinterest.com/swcsantafe/transformation-healing-conferences-at-swc/