SWC in the News
Share this:
SWC in the News
Southwestern College, Santa Fe is growing, and as it expands its ever-widening circle of connection and influence, the world has been taking notice. On this media page, we will share the many ways in which word is getting out about our mission, our master's degrees, the New Earth Institute, and all things Southwestern.
As you can see, our energetic press release program has resulted in Southwestern College releases being picked up by literally thousands of news services, including the Wall Street Journal, The Boston Globe, LA Daily News and The Miami Herald . The media finds what we are doing interesting and noteworthy, and they are getting the word out internationally. It is our time…
Come visit often. If you have an idea for a story, please let us know. Or if you want to contact the College for information related to a story you are doing, please contact us.
Sex in Full Spectrum
Professional training with sex-positive spin comes to Southwestern College
September 2, 2014, 12:00 am
- See more at:
http://www.sfreporter.com/santafe
Press Releases 2014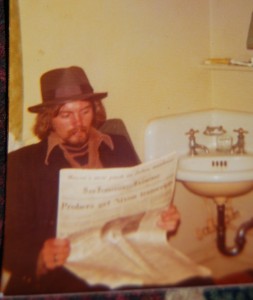 PRESIDENT'S VISION DRIVES SOCIAL MEDIA OUTREACH AT SOUTHWESTERN COLLEGE
JOB PROSPECTS BETTER FOR GRADUATES WITH DUAL DEGREES REPORTS SOUTHWESTERN COLLEGE
NEW EARTH INSTITUTE OF SOUTHWESTERN COLLEGE OFFERS VARIETY OF CONTINUING EDUCATION COURSES
ACADEMIC DEAN OF SOUTHWESTERN COLLEGE ANNOUNCES HE'LL BE STEPPING DOWN
Press Releases 2013
Southwestern College Receives AATA Re-Approval For Another Seven Years
Southwestern College Expands Horizons With Vision Quests
Southwestern College Prepares Students For Job Market With Business & Entrepreneur Classes
Southwest College Encourages Pursuit Of Mental Health Careers Due To Affordable Care Act
Southwestern College Appoints Social Media Expert Vice-Chair Of The Board Of Trustees
Southwestern College Presents A Workshop And Presentation On Coaching
The New Earth Institute of Southwestern College Presents A Workshop On Organic Sexuality
Southwestern College President Founds Job Website To Help Graduates Find Employment
Southwestern College Embraces Social Media As The Primary Recruitment Tool
Southwestern College Highlights The Unique Bond Between Pets And Their People
Southwestern College To Start Offering Classes For LADAC Certification
Southwestern College Announces Workshops For The Transformation & Healing Conference
Southwestern College Vice President Katherine Ninos Plans The 2013 Transformation And Heal
Southwestern College Announces: The New Earth Institute of Southwestern College
Southwestern College Celebrates Record Enrollment
Southwestern College Introduces New Board Of Advisors
Latest Feedback Shows Job Outlook For Southwestern College Graduates Is Good
Southwestern College Reduces Credit Hour Requirements
Southwestern College Expands Outreach With Art Workshops
Sequoyah Trueblood To Teach A Special Class At Southwestern College
PhotoTherapy Expert Judy Weiser Offering A Workshop At Southwestern College Spring 2013
The Southwestern College New Board of Advisors Gives Stellar Influence