Apply now for Honorary Scholarships for Winter quarter. Deadline is Dec. 5th. For more info, see Dorothy in Financial Aid office.

Southwestern College is offering four (4) Infant Mental Health Scholarships - $350.00 each. ALL current students are eligible to apply! Deadline Dec. 12 at 5pm. For more info call Dorothy, 467-6811 or email finaid@swc.edu

Have a Joyful and Happy Thanksgiving from SWC!

Christmas Tree Lighting on the Plaza, Friday, Dec. 28th, around 6pm. See our Events Calendar for other December events.

9th Annual Santa Fe WInter Indian Market, Nov. 29 & 30, 9am-6pm, Santa Fe Convention Center, 201 W. Marcy St.

Santa Fe Opera Holiday Tour Free concert! Wed., December 3, 5:30 pm - 6:30 pm, First Presbyterian Church, 208 Grant Ave., A FREE holiday concert presented by the world famous Santa Fe Opera. No reservations needed, open seating.

16th Annual Recycle Santa Fe Art Festival December 5, 6 and 7. Santa Fe Convention Center, 201 W. Marcy St. The country's oldest and largest recycled art market.
Art Therapy Jobs
Share this:
WELCOME! Southwestern College has a deep commitment to helping those who have a calling in the Helping Professions. In addition to the Conscious
Entrepreneurship offerings, which are aimed to help you learn the business of the mental health business, this page will help you identify where the Art Therapy jobs are, all over the United States. We hope you find this useful, and that you tell your friends and colleagues about it as well. Feel free to re-post this page or share it in social media, and thanks for stopping by.
Warmly,  President Jim Nolan
Deborah Schroder, M.S., ATR-BC, LPAT is the Program Chair for Art Therapy/Counseling Program and Children's Mental Health Certificate, Deborah received her BA and an MS in Art Therapy from Mount Mary College in Milwaukee, WI, where she taught undergraduate and graduate courses in art therapy. Deborah has explored the uses of art therapy in a wide variety of milieus including inpatient and day-treatment settings, a nursing home, a school, a community art center and in private practice. Deborah is the author of Little Windows into Art Therapy: Small Openings for Beginning Therapists, published by Jessica Kingsley. She has a strong interest in international art therapy, and has lectured overseas in Northern Ireland, Greece and Portugal.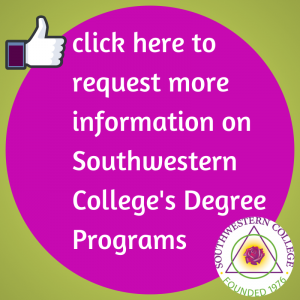 Art Therapy Jobs November, 2014 
Arizona:
California:
https://careers.insidehighered.com/notre-dame-de-namur-university/associate-professor-tenure-track-art-therapy-psychology-program/jobs/609782?utm_source=Indeed&utm_medium=organic&utm_campaign=Indeed
Florida:
Georgia:
Illinois:
Indiana:
http://www.simplyhired.com/job/art-therapist-prn-6062253-job/universal-health-services/4c474fnrhq?cid=fhvixnxwkmztrabplooxmktukcniaqzc
Kentucky:
Maryland:
Massachusetts:
Michigan:
http://www.simplyhired.com/job/art-therapist-job-job/health-alliance-plan/plbtcqnrc4?cid=srofnjohbcmzbfwxgkszrdmhjtzmwzve
http://www.simplyhired.com/job/art-therapist-job-job/henry-ford-health-system/ljdpx4hjv4?cid=tuibxukmxeooemfmnvenyetixwtyfjka
Minnesota:
http://www.simplyhired.com/job/art-therapist-fcc-job/global-empire-llc/jufpb2f7gk?cid=qgcqugkvbzbpanlomvdopsgzzenjtixa
Mississippi:
New Jersey:
New Mexico:
http://careercenter.americanarttherapyassociation.org/jobs/6616615?utm_source=BoxwoodIndeed&utm_medium=Indeed&utm_campaign=Boxwood%2BIndeed%2BFeed
http://www.careerbuilder.com/jobseeker/jobs/jobdetails.aspx?utm_source=indeed.com&rx_source=indeed&utm_campaign=organic&siteid=cb001&job_did=JHS8C96BBGH3X07ZV2V&showNewJDP=yes&utm_medium=aggregator&IPath=EXINDSEP_G
New York:
North Carolina:
http://careers.carolinashealthcare.org/job/Charlotte-ArtMusic-Therapist-Levine-Children's-Hospital-FT-NC-28201/232415900/?feedId=18100&utm_source=Indeed&utm_campaign=Carolinas_Indeed
North Dakota:
Ohio:
http://www.careerbuilder.com/jobseeker/jobs/jobdetails.aspx?utm_source=indeed.com&rx_source=indeed&utm_campaign=organic&siteid=cb001&job_did=JHV3W76YMWVDD9GHKNX&showNewJDP=yes&utm_medium=aggregator&IPath=EXINDSEP_G
Oklahoma:
http://www.simplyhired.com/job/expressive-therapist-6063225-job/universal-health-services/poglixs7w3?cid=puhtsxmpxlgzzdoeydfimzwuxcdegtfi
Oregon:
Pennsylvania:
South Dakota:
http://www.simplyhired.com/job/expressive-therapist-job/avera/irpuxchhet?cid=wlokxulfxhixllrloeznknplwqagtqps
Tennessee:
Texas:
Utah:
Virginia:
Wisconsin: