SWC is offering four (4) Infant Mental Health Scholarships - $350.00 each. ALL current students are eligible to apply! Deadline Dec. 12 at 5pm. For more info call Dorothy, 467-6811 or email finaid@swc.edu

Christmas at the Palace of the Governors, Dec. 12, 4:30-8pm, NM Museum of Fine Art. See our Events calendar.

Annual Kindred Spirits Christmas celebration, Dec. 13, 4:30-6:30. See our Events Calendar.

Dec. 13, 5-10pm, 2014 Barkin' Ball, supports the Santa Fe Animal Shelter, See our Events Calendar

Evolve Your Biology Lecture: December 15, 6:30 - 8:00pm, Scher Center for Well Being, 1602 Fourth St., Santa Fe. See our Events Calendar

Cosmic Perspecitves on 2015: SF Center for Spiritual Living, 505 Camino de los Marquez, Sunday, Dec. 14, 3-5pm. Featuring 5 prominent SF astrologers including SWC alum Jason Holley. $15 advance/$20 door
SWC's Conscious Entrepreneurship Initiative
Home

›

SWC's Conscious Entrepreneurship Initiative
Share this:
Many of us in the healing arts do not consider Counseling/Art Therapy and "Business" or "Entrepreneurship" to be natural bedfellows, but the New Economy has changed that forever.
Private Practice, Coaching, Consulting, Contract Work, Freelancing—these are all, in essence, entrepreneurial, business initiatives, whether they are identified as such or not. The reality is that many of our graduates are now business people, working within the mental health or healing arts industry.
At Southwestern College, we not only acknowledge this shift in the New Economic Order, but we are actively offering to help prepare our students for the business end of their career. As we have watched our graduates go off into private practice, or coaching, or some other independent venture, we became clear that they would benefit a great deal from some mentorship in the business end of things while in graduate school. And we feel this is going to be a really valuable service and learning opportunity not only for our students, but our graduates, staff and faculty.
The New Economic Order
Over the course of many years, the United States' manufacturing jobs have been moved overseas, and even service positions have been outsourced to Asia and elsewhere in an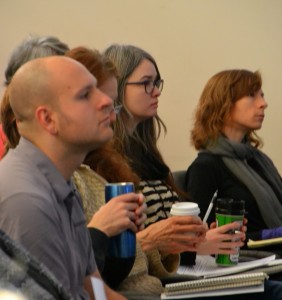 effort to keep companies competitive in the marketplace. Hundreds of thousands of jobs are gone, and they will not return. Many more that were done by "people" are now done by computers, at staggering multiples of speed and accuracy. Not coming back. The economic crash of 2008 demolished many people's retirement and investment accounts to the tune of 40%. Now the Affordable Care Act, for all the good we hope and assume it will do, is also impacting the economy (especially the "mental health" field), in some cases creating a lot of jobs, in other cases eliminating "full time jobs with benefits" because employers cannot afford, or are no longer willing to pay for very expensive group insurance policies. This is not the world of our parents, nor yet the one we were "promised". The times call for creativity, flexibility, skill acquisition and an open mind. Nostalgia, or pretending it is still the good old days  is not a viable option. There is a bright side, as you will see…Instead of serving someone else's dreams for an hourly rate, there will be much more opportunity to create and work toward realizing your own dream.
 The Changing Job Scene
We all know professionals who contract with Agency XYZ, see a few private clients, do an astrological chart or two, offer workshops in their specialty area for $49 with 2 CECs, and occasionally dog sit. (OK, joking a little…)
At Southwestern College, we do not consider this trend a "bad thing" at all. Indeed, rather than slouching toward this New Bethlehem in resignation, we feel we are all being offered a significantly new game, with mind-blowingly powerful tools with which to reshape our professional future. The opportunities are unprecedented…
 Why Unprecedented?
Never before has the individual had available to her or him a personal broadcasting and publishing company, the capacity to build, single-handedly, a branding and marketing platform, and the capacity to reach a quarter of the planet's population.
These tools are all available to you now, most or all for free, complete with tutorials on how to use them, and with vast, untold numbers of internationally known consultants delivering their best advice to you every day, for free, in your email box. The tools are called WordPress, Facebook, Twitter, Pinterest, Linked In, Google +, StumbleUpon, Tumblr, Foursquare, Instagram, the blogosphere, and there are many more…
Wow.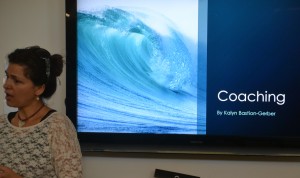 At Southwestern College, we believe that many practitioners of the present (and certainly future) eras, want and need this information, these entrepreneurial and technology skills, in order to optimally navigate the somewhat uncharted waters of spiritually-sourced, consciousness-based, human services-oriented entrepreneurship.
Graduate schools generally fail miserably to offer this brand of guidance, instead perhaps regarding the "business world" as the dark and Enron-Energied netherworld of scoundrels and sharks.
At Southwestern College, we see entrepreneurship as yet another opportunity to advance consciousness, to demonstrate that high-minded ethics and values are not at all inconsistent with earning a handsome living, while offering much needed services and products to our world-in-trouble.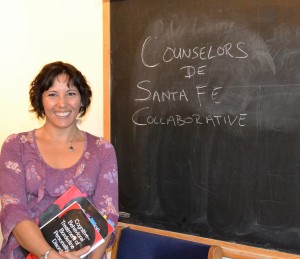 The Southwestern College Conscious Entrepreneurship Initiative will be offering: (See Events Schedule Here)
Workshops on "The Nuts and Bolts of Private Practice"
Trainings and Tutorials on Social Media and Social Media Marketing
Presentations on Coaching (Life, Personal, Spiritual)
Resource Identification (Publications, web sites, other web-based materials, workshop alerts, etc…)
Ongoing blogs that update you on readings on relevant topics, tips, resources, web sites, and emails that will help keep you current with what is going on out there in the Social Media/Marketing/Entrepreneurial world.
Mentoring on resumes and decisions about further education
Workshops on how to work with Medicaid (whole private practices are available to those willing to work with Medicaid)
Monthly listings of jobs both in New Mexico and across the United States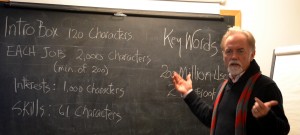 At Southwestern College, we are making every effort to help our students and alumni to stay current with trends in the profession and in the world of social media and entrepreneurship. We believe many of them appreciate that we do so, as it demonstrates a commitment to them well beyond providing their degree program courses, and mentoring toward licensure. We believe this initiative will enhance their prospects for success as a Conscious Entrepreneur and successful businessperson.
Thanks for listening, and your feedback is appreciated…
We will be publishing training events as they are planned, and get the word out on email and in social media…
President
Southwestern College, Santa Fe