Spiritual Practice
Share this: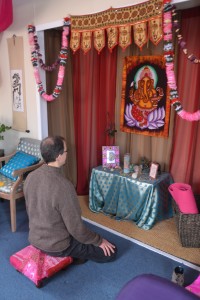 There is a spiritual practice room on campus where students, faculty and staff may spend quiet time for reflection and prayer or do yoga, tai chi, etc.
We are interested in attracting students with diverse spiritual paths and as a result this quiet space holds images of various spiritual teachers, prayer flags, sage, meditation pillows, statues and more.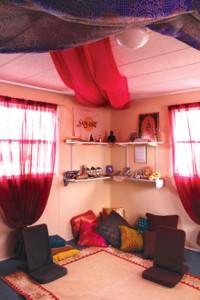 Everyone is invited to leave something symbolic of their spirituality in the room so they can have a touchstone on campus of their spiritual journey and exploration. Although spiritual practice is not a required part of the curriculum in the degree and certificate programs, we invite you to use the spiritual practice room and we provide at least two weekly mindfulness sessions facilitated by faculty each quarter. We also invite people to read and offer writings for our Mindfulness Blog.