Who We Are
Staff
Carol Parker, Ph.D., LPCC is the Counseling Program Chair, Southwestern Counseling Center Director & Transformational Ecopsychology Certificate Program Director. View Carol's full bio.
"Earth based transformational practices bring balance to the individual and healing to the community by restoring our deep relationship to Nature"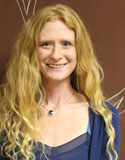 Heather Wulfers, MA, LMHC, ATR-BC is the Coordinator and Internship Liaison for the Art Therapy Program at Southwestern Counseling Center. Heather has been with SCC since 2007 and is an Art Therapy/Counseling alumni of Southwestern College. Heather maintains smooth and supportive passage for the counselors-in-training to move into their lives as professionals. She is an Artist as well a licensed Art Therapist working with both youth and adults at the Center as well as in her own private practice.   For more on Heather visit her website www.heatherwulfers.weebly.com.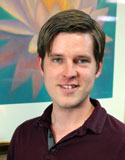 Christopher Johnson, MA, LMHC, is the Assistant Coordinator as of January 2013. Christopher graduated from Southwestern College in 2010, and feels honored to continue supporting the school's mission of transforming consciousness at the Southwestern Counseling Center. In addition to his work as a counselor, Christopher maintains a private practice as a spiritual healer. Christopher is currently accepting new clients. See below for details on his therapeutic approach.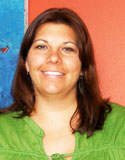 Erica Westby, M.A., LPCC, is a key staff member, licensed counselor and the Intern Liaison for the Counseling Program at the Counseling Center. Erica is a native of New Mexico and a graduate of Southwestern College, having obtained the counseling master's degree in 2007. Erica was the Southwestern Counseling Center's Coordinator between November 2008 and September 2012 when she stepped down to focus on being a new mom. She continues to support the students in a variety of capacities whether it be teaching classes or supervising Interns.
Licensed Therapists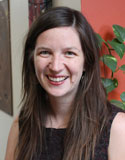 Elsa Backstrom, MA, LMHC president and owner of Lani Solutions, LLC
Ms. Backstrom graduated from Grinnell College in Grinnell, Iowa with a Bachelors degree in Psychology and Philosophy with a focus on Neuroscience. She worked extensively with domestic violence shelters, as an educator, legal advocate, and victim coach.
Ms. Backstrom obtained a Masters degree in counseling from Southwestern College. She is currently employed in the Southwestern College Counseling Center offering couples counseling. She has dedicated her private practice to assisting couples. Ms. Backstrom has focused her training on interweaving the Gottman's research, neuroscience information, and principals of non-violent communication. She works with couples in a variety of ways but her primary mission is to increase vulnerability and comfort simultaneously.
Michelle Hoffman, MA, LMHC
In 1983, I received my BFA from California Institute of the Arts in Valencia, CA where I majored in painting, writing and performance art. In 2011, I received my MA in Counseling from Southwestern College. My internship was at Solace Crisis Treatment Center where I utilized somatic and cognitive behavioral techniques to help people who were dealing with trauma. Other extended studies of mine have included the Trauma Resiliency Method as well as the Latin American traditional medicine of curanderismo which has greatly informed my life and work. I have been employed at Southwestern Counseling Center since June 2011 and also see clients in my private practice. When not counseling, I am facilitating community dance events, teaching dance, gardening, painting and hand crafting medicinal chocolates.
To adequately talk about how I work, I must acknowledge the "eco-system" of the individual and their experience within the therapeutic environment. A human ecosystem has many dimensions: wild and calm, wounded and resilient, buried and expressed, known and unknown. My wish as a counselor is to help harmonize these aspects of body, mind, and spirit. I attempt to make use of all natural resources: the senses, remembrance, dreams, daily experience, personal history, family story, and arising mysteries. Expression may occur in talk, in quiet, in drawing, in writing, in collage, in simple ritual, in any source that nourishes and activates the evolving emotional self.
The explorations happen both in the quiet sanctuary of this counselor's den and through suggestions or assignments that take place outside the four walls in the abundantly healing world of nature and culture.  As the guide, I travel along the same path as each of my clients as we seek out and embody their central life force and connect more deeply to their place of joy.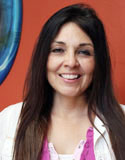 Diana Frances, LMHC offers a unique form of transformational counseling to individuals who are motivated to have a rich, rewarding life. Experiential work gets the job done, because simply talking about stuck behaviors or beliefs cannot alter them.
By combining my background as an intuitive with my training in a variety of powerful modalities such as EMDR, EFT, and Motivational Interviewing, I assist my clients in discovering their own innate potential in a quick, effective way so that they can enjoy their fullest destiny, guided by the intelligence of their own inner wisdom.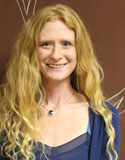 Heather Wulfers, MA, LMHC, ATR-BC
"I approach therapy with a focused care and curiosity for what is coming forth from the client. I combine cognitive awareness with creative-expressive modalities to facilitate one's unique therapeutic process. It is my honor to hold sacred space for you and create an atmosphere of possibility so that you may change, grow and rediscover meaning for your life's work at this time. I find counseling to essentially be about remembering how to love ourselves and how to be in right relationship with all that is around us."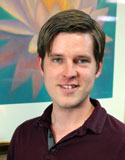 Christopher Johnson, MA, LMHC
In my experience, the most important component of healing is the relationship with another human being who is loving and present. I approach counseling from this relational perspective, and through this relationship, we can address a variety of issues and concerns. In our work together, my clients have the opportunity to be deeply seen, heard, and understood – to be known with compassion. I walk with my clients on their unique transformational journeys, supporting them in discovering their innate wisdom and in becoming more integrated, whole, authentic, and free. My sessions are primarily verbal, but depending on the needs and interests of my clients, I also integrate body awareness, guided meditation, energetic and spiritual techniques and practices, and various modalities of creative expression.