Serving Our Community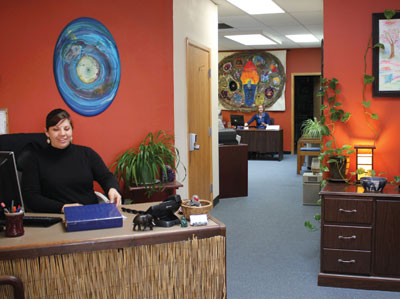 The Southwestern Counseling Center, established in 1986, provides affordable counseling to the community from a holistic mental health-care perspective. In a unique program for a New Mexico college, the Counseling Center offers students practical experience in general counseling, art therapy, and counseling on grief and loss. Practicum students and interns utilize a holistic psychology framework which includes psychotherapeutic approaches that address the emotional, mental, multicultural and spiritual aspects of each client. Consistent with our philosophical approach, the services offered at the Southwestern Counseling Center are based on a transformational view of human development.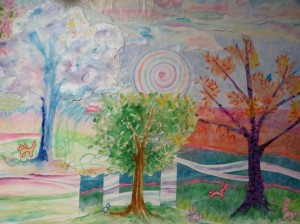 Who We Serve
We serve residents of Santa Fe and northern New Mexico. Those who are assisted are 60% female and 40% male; 42% are minorities and over 70% of the clients are low-income. The students help adults, children, couples, families and groups to make positive life changes.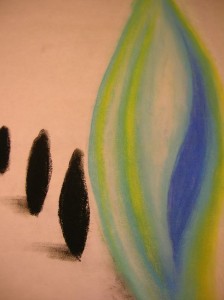 What Brings People to Therapy?
Individuals, couples or families often seek counseling or art therapy services to work through conflicts in their lives. Some of these issues may include: 

Depression
Personal Growth
Work-related conflicts
Addictions
Grief and Loss
Abuse
Trauma
Relationship Concerns
Anxiety
Location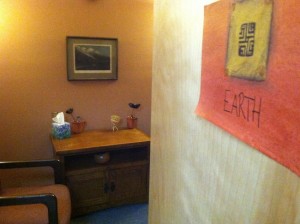 The counseling center is conveniently located in the heart of Santa Fe. 
Southwestern Counseling Center
St. Michael's Village West Shopping Center
1628 St. Michael's Drive
Santa Fe, NM, 87505  Map
Please call for appointment
(505) 471 – 8575
You may also contact us by email: 
Counsel@swc.edu
Hours 
Monday – Thursday: 9 am – 9 pm
Friday: 9 am – 7 pm
Saturday: 10 am – 2 pm
Counselor-in-training Fees per session
$25 for individuals
$30 for couples or families
$10 for group sessions

(sliding scale available)
Licensed Therapists
Fees
$60 for individuals

$65 for couples or families
(sliding scale available) 
To see a list of licensed therapists visit the Who We Are page.
---
Upcoming Groups
Men's Group
Starts April 1st, 2013
Monday evenings 7-9pm
Counselor-in-Training Facilitator: Eric C.
$10/week (sliding scale)
Call to register: (505) 471-8575
VisionBoard Group
Starts April, 2013 TBA
Licensed Counselor Facilitator: Michelle Lynn, LMHC
Call to register: (505) 471-8575
Women's Art Therapy Support Group
Starts April, 2013 TBA
Call to register: (505) 471-8575