A Celtic Christmas at the Scottish Rite Temple, Sat. Dec. 20, 3pm.

Santa Fe Alternative Gift Market at DeVargas Mall, Friday - Sunday, Dec. 19-21. See events calendar

Clan Tynker: The Dream Train at the Armory for the Arts, 1050 Old Pecos Trail. Sun. Dec. 21 & 28, Wed. Dec. 24.
Applying to Art Therapy/Counseling Program
Home

›

Applying to Art Therapy/Counseling Program
Share this:

The following criteria must be fulfilled for admission to the Master's program in Art Therapy/Counseling.
1. The applicant must hold a bachelor's degree from an accredited institution with a G.P.A. of 3.0 or better. An applicant with a G.P.A under 3.0 may be admitted on academic probation if other admission requirements are met. The College recognizes the importance of life experience, letters of recommendation and personal motivation as indicators of academic success in the art therapy field. These factors, along with a personal statement which describes professional and educational goals and intentions, will greatly enhance the likelihood of admission for applicants with a G.P.A. below 3.0.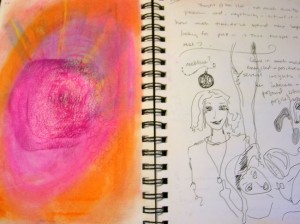 2. The applicant must have completed a minimum of 12 semester credits (16 quarter units) of undergraduate psychology coursework. Required courses are abnormal psychology and developmental psychology, and two psychology electives of the applicant's choice. Undergraduate psychology electives can be in personality theory, psychology of adjustment or social psychology for example. A grade of "C" or better is required in each course. Courses taken on a pass/fail basis are subject to approval for psychology credit. Psychology prerequisites must be completed before entry into the M.A. program.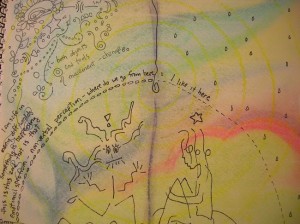 The student must also have completed a minimum of 18 semester credits (22.5 quarter units) in undergraduate studio art coursework including: painting, drawing and ceramics, a 3-D or sculpture course and two studio art electives of the applicant's choice. It is recommended that these courses be taken at an accredited institution of higher education. Coursework taken in private or community settings may be accepted provided it has been group instruction and it meets Southwestern College requirements described below.
If the student selects private or community coursework, a minimum of 75 hours in each medium is required to fulfill the studio requirements. A letter from the instructor documenting the length of class, hours per class and total studio hours completed must be submitted for credit approval. Individual studio instruction is not accepted due to the lack of classroom experience. Studio art courses must be taken for a grade of "C" or better or on a pass/fail basis. Audited courses are not accepted.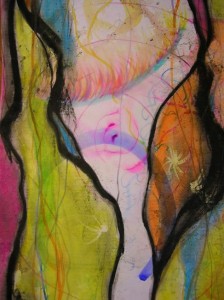 3. The applicant must submit an art portfolio of 12 to 15 images on a CD of current creative work demonstrating proficiency in one or two media and a knowledge base and skill level in other media areas. Please include a self-addressed stamped envelope to ensure the safe return of your portfolio.
4. All application information must be complete and on file prior to admission: Degree Application Packet
$50 application fee
Resume
Official transcripts from all colleges and universities attended
Three letters of recommendation
Three page personal statement of professional and educational goals and intentions.
Art portfolio (12-15 slides or disk).
5. All applicants must have an interview with the Director of Admissions. Due to the applied and holistic nature of the program, the applicant's presentation of self, including communication and reflective skills in the admissions interview, are critical factors in the determination of acceptance.
Note:
Many Master's degree students choose a certificate specialty program.  If you are interested in any of these programs please contact Dru Phoenix at info@swc.edu. You can apply to to a certificate specialty program either before or after you begin classes at Southwestern College.  To read more about the programs visit our Certificate Programs page.