Admissions Overview
Home

›

Admissions Overview
Share this:
If you have the motivation for self-discovery and the academic background to pursue a rigorous graduate degree in the fields of counseling, your graduate school search will lead you to Southwestern. Southwestern College offers a holistic perspective in all our degree programs, whether you seek a Master's degree in Counseling or Art Therapy/ Counseling programs. We are an especially good fit if you are an adult learner who wants to deepen and enhance your relationship to life, while enhancing your professional skills in psychology.
---
For questions concerning admissions see our FAQ or, please contact:
Dru Phoenix, Director of Admissions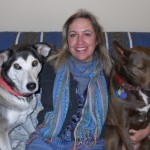 for full bio
Southwestern College
3960 San Felipe Road
Santa Fe, NM 87507
Toll-free: (877) 471-5756 ext. 6815
Email: admissions@swc.edu
or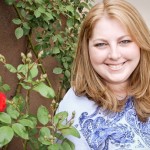 Wendy Wasserman,  Admissions and Academic Advisor
for full bio
Email: advisement@swc.edu
Phone: 505-467-6603
---
All M.A. degree applicants must submit an application, a $50 non-refundable application fee, a resume and a typed personal statement describing professional and educational goals and intentions. Official transcripts must be sent from all previous colleges to the director of admissions. Three letters of recommendation must be either submitted on or attached to the confidential recommendation form included in the application. Letters from Southwestern College faculty or students as well as family members are not acceptable.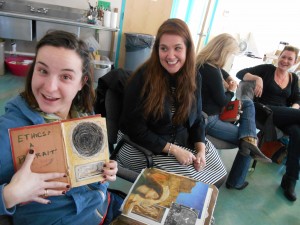 All degree applicants must review the admissions requirements for the degree program of their choice. These requirements include undergraduate prerequisite coursework, and in Art Therapy/ Counseling, an art portfolio. International students must review program admissions requirements as well as contact the Director of Admissions for international student admission requirements.
Degree Application Packet Download
After all items have been received, students must have an admissions interview. Transcripts and related admissions records become the property of the College and cannot be returned to the student or sent to another institution.

Southwestern College admits M.A. students in the fall, winter, and spring quarters. We have rolling admission which means you can apply anytime. We do have application deadlines set up for financial aid purposes. They are for fall quarter admissions June 1; for winter quarter admissions, October 15; for spring quarter admissions, January 30. Applications received or completed after the quarter deadlines are considered on a space available basis. Applicants who wish to transfer from other M.A. programs in Counseling or Art Therapy/ Counseling must have their graduate coursework evaluated for equivalency to determine the degree requirements they must meet at Southwestern College.
Applicants are notified of admissions decisions in writing as soon as possible after the completion of the application process. In accordance with the common practice of academic institutions, admissions decisions are not subject to negotiation or appeal. Each year, the College receives applications from many qualified people. From the pool of qualified applicants, the College accepts those students whose skills and goals appear to be the best match for the educational opportunities provided at Southwestern College.
Pay Application or Enrollment Fee Online using Paypal
M.A. in Counseling  |  M.A. in Art Therapy/ Counseling
---
Southwestern College admits students to its educational programs without regard to race, color, age, sex, religion, sexual preference or national and ethnic origin.