Magdalena Karlick
Share this:
B.A. Community Learning and Development, New York University; M.A. Art Therapy/Counseling, Southwestern College; ATR-BC, SP, LPAT, LPCC
Magdalena is a therapist at Youth Shelters in Santa Fe, working with Art, Sandplay, and relationship focused techniques with families, adults, teens, and children, both court-ordered and therapy-seeking. She is currently finishing  Somatic Experiencing certification, continuing her education in Sandplay, and is learning the intricacies of Psychodrama and interpersonal neurobiology.
She has a variety of roles at Southwestern College, including teacher, advisor, event planner, gallery manager, graphic designer, and blogger to name a few. She writes for, and is the moderator of the College's art therapy blogs, "Paintsplash."   She has taught Current Trends in Art Therapy and the Professional Seminar in Art Therapy at Southwestern College. Magdalena will be teaching Current Trends in Art Therapy and Art Therapy Techniques next quarter (Winter 2014).
As the President of the New Mexico Art Therapy Association, Magdalena enjoys creating and organizing Art Workshops, Artful Events, and Collaborating with Community Members. She encourages collaborative ideas to be emailed!
An active and dynamic visual artist as well, Magdalena creates works from deeply layered multi-media paintings and ink drawings, to jewelry and sandtray figurines.
Magdalena is married with 2 young sons. She enjoys dancing around the house, finger-painting, and cooking with all of her boys.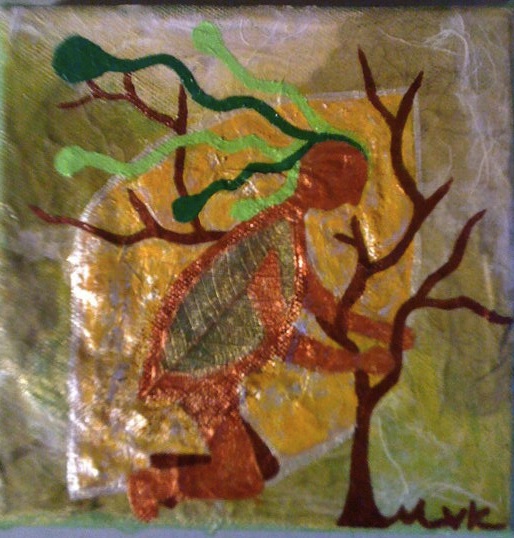 "Supporting Growth"