Certificate Instructors
Interpersonal Neurobiology, Somatics and Action Methods Certificate
Grief, Loss and Trauma Certificate
Transformational Ecopsychology Certificate
---
Children's Mental Health Program Director
Deborah Schroder, M.S., ATR-BC, LPAT
For much of her career, Deborah has focused her work on providing therapy for children, adolescents and families. She spent several years as a therapist on a inpatient unit, working extensively with children who had been sexually abused. She worked with adolescents in a day treatment program, children new to the country in a neighborhood art center program and with children and adolescents in private practice. She has done intensive multi-family group therapy work for a residential treatment center.  Her excitement about the Children's Mental Health Certificate is firmly rooted in the joy and hope she has experienced in her own work with children. Read full bio.
Children's Mental Health Instructors

Josie Abbenante, ATR-BC, LPAT, is well-known internationally in the art therapy field and provides exceptional sand tray/sandtray trainings. She has served in many capacities with the American Art Therapy Association.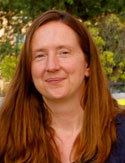 Natalie Carlton, M.A., ATR-BC, LPCC,  is an avid community artist and dedicated to collaborations with others, including her current project 'Beautiful Midden' and the 2011 Art of Order on-site installation. She is also a board certified art therapist and private practitioner in Taos, NM at Lacuna Studio. In addition to her work with children, youth, and families experiencing learning and behavioral concerns, life transitions, grief and bereavement, and trauma recovery, she has experience with clients experiencing chronic mental illness and substance recovery. She is currently a doctoral student at Lesley University in their Expressive Therapies program and engaged in research regarding the use of digital arts media in art therapy.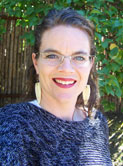 Stacey Frymier, MA, LPCC, LPAT-ATR
B.A., Fine Arts and Psychology, Purdue University, 1999. M.A., Art Therapy/Counseling, Southwestern College
Stacey is the Director of the Behavioral Health Department for Las Cumbres Community Services in Española, NM. She also maintains a private practice and provides supervision for interns and newly licensed therapists. Read full bio.
Amy Gearhard, M.S., BCBA, is the author of the Interdisciplinary Intervention Model for Autism Spectrum Disorder, which is a comprehensive method that addresses the naturally inseparable needs and challenges individuals on the spectrum face. She is also the Co-founder and Clinical Director of Creative Perspectives, Inc. Autism Centers of Colorado, a non-profit organization, where the Model is implemented, serving hundreds of families and professionals. She is completing her certification as a Board Certified Behavior Analyst and currently writing her dissertation for a Ph.D. in Clinical Psychology. Amy is passionate about her work in the field and has spoken both nationally and internationally on Autism Spectrum Disorder and the Interdisciplinary Intervention Model.
Judith Lay, Ph.D., LPCC, has been a therapist in the Albuquerque community for over 30 years. She is a registered Play Therapist. She maintains a private practice and is the Play Therapy Supervisor for Las Cumbres Community Services Mental Health team.

She is the facilitator of Wiseperson Group, a group of attorneys, mediators, guardian ad litems, social workers and family therapists who discuss cases, current court practices, and collaborate with different professional approaches to working with divorcing families.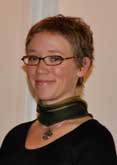 Natalie Paynter, M.A., LMHC practices as a therapist working with children and families at Teambuilders Counseling Svs. She has worked with youth as a therapist, advocate, and community educator, with a specialization in lesbian, gay, bisexual, and transgender issues.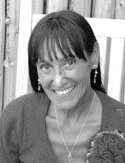 Claudia Raphael, LPAT, REAT, LMT, RPP has worked with chidlren and families for over 30 years as both an educator and a therapist, developing many transpersonal programs based on the indigenous wisdoms. Read full bio
---
Interpersonal Neurobiology, Somatics and Action Methods (INSAM) Program Director
Kate Cook, M.A., LPCC, TEP
Interpersonal Neurobiology, Somatics and Action Methods (INSAM) Certificate
Kate is a licensed professional clinical counselor and nationally board-certified trainer and practitioner of psychodrama, sociometry and group psychotherapy. She joined the faculty of Southwestern College in 1990. Since 1994, Kate has been providing training in Action Methods both locally and nationally. For many years she also developed and directed experiential groups for juvenile and adult offenders in the Santa Fe County Detention Centers. Kate maintains a private practice and is a consultant and educator.
Interpersonal Neurobiology, Somatics and Action Methods (INSAM) Certificate Instructors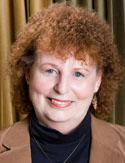 Bonnie Badenoch, Ph.D., LMFT is an in-the-trenches therapist, supervisor, teacher, and author of Being a Brainwise Therapist. She has spent the last five years integrating the discoveries of neuroscience into the art of therapy. She co-founded the Center for Nurturing the Heart with the Brain in Mind (Portland, OR), and is founder and former executive director of Center for Hope and Healing (Irvine, CA). Her work as a therapist has focused on helping trauma survivors and those with significant attachment wounds reshape their neural landscape to support a life of meaning and resilience.
As a mentor/supervisor of marriage and family therapist interns for over a decade, she supports their developing mental health side by side with helping them internalize the principles of interpersonal neurobiology as a guide to evidence-based practice. She is one of the founders of GAINS (Global Association for Interpersonal Neurobiology Studies), a nonprofit organization dedicated to fostering application of the principles of IPNB to professional and personal life, and is editor-in-chief of its quarterly publication, Connections & Reflections.
Bonnie also provides brain-wise therapy for therapists, educators, and healthcare providers, and pursues the ongoing development of a personally coherent life with joy, determination, and a sense of humor.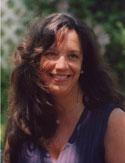 Christine Caldwell,
, Ph.D., LPC, ADTR, NCC, ACS is the Founder and former Chair of the Somatic Psychology Department at Naropa University. Her work began twenty years ago with dance therapy, Aston-Patterning and Gestalt, and has evolved over the years into a form of body-centered psychotherapy that she calls the Moving Cycle. She is currently Director at The Moving Cycle Institute. Dr. Caldwell has taught at several universities, and teaches and lectures internationally. She is also the author of Getting Our Bodies Back. Dr. Caldwell attended UCLA for her Masters degree in Movement Therapy and received her Ph.D. in Somatic Psychology at Union Graduate School.
Lorin Hager is a Somatic Experiencing (SE) Practitioner in private practice in Santa Fe, NM. He is on the faculty of Trauma First Aide Associates, and has taught in post-Katrina New Orleans, and Fort Hood, Texas. He helped write Waking the Tiger, Healing Trauma by Peter Levine, and is co-author, with Levine, of The Healing Trauma Guide Book.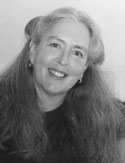 Diane Haug, M.A., LPCC, is a licensed professional clinical counselor and a senior member of the Grof Transpersonal Training staff. She has worked for many years with adults and children facing life threatening and terminal illness. Diane is a Certified Practitioner and Trainer of Holotropic Breathwork and has been involved with transpersonal psychology and the breathwork community since 1986. She is part-time Executive Director of the Ocamora Retreat Center.
Kristi Kennen, LISW, is a Somatic Experiencing Practitioner and Certified Trauma Therapist. Her studies include Reichian work, Bioenergetics, the Hakomi method, Soft Energy Work, and Somatic Experiencing taught by Peter Levine. She has integrated these forms in her private practice, specializing in trauma recovery.
John Olesen, M.A., PAT, is a Psychodramatist living in San Franciso, CA. He is the Clinical Supervisor of the Shanti L.I.F.E. Program, a PNI-based experiential intervention for HIV+ people. John trains L.I.F.E. facilitators around the country. He was the former chair of the National Board of Examiners for Group Psychotherapy and Psychodrama.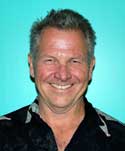 William Smythe, M.A., is a pioneer in the fields of somatic psychology and Rolfing® Structural Integration. He has over 33 years of clinical and teaching experience and has taught Rolfing and somatic therapy workshops and trainings internationally. An early collaborator with Dr. Peter Levine, the originator of Somatic Experiencing®, Bill has a diverse resume in the healing arts. His unique contribution to the field is informed by his martial art practice of Aikido. Bill is currently Sensei of the Aikido Arts Center in Santa Fe, NM.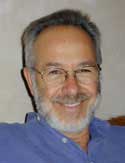 Robert Weisz,  Ph.D., is a clinical psychologist, consutant and life coach. He is the director of the Brainspotting and Hypnotherapy Clinic, as well as the Milton Erickson Institute of New Mexico. Interest in the healing potential of altered states of consciousness led to healing work and study with South American shamans and healers in Peru, Ecuador, Brazil and the US.
---
Grief, Loss and Trauma Program Director

Janet Schreiber, Ph.D.
Grief, Loss and Trauma Certificate Program 
Janet has a distinguished career in behavioral sciences in post-graduate education. For over thirty years she has trained counselors and other health professionals. She is the program director for the Grief, Loss and Trauma Certificate Program. She completed her masters' and doctoral degrees in anthropology with an emphasis in psychology from UC Berkeley. She received additional training at the Langley Porter Institute and the Hastings Institute.
Since the 1970's she has helped develop hospice services as well as community programs. She has taught at the University of Texas School of Public Health, where she served as chair of behavioral sciences, and at the University of New Mexico Medical School. Dr. Schreiber is the former director of the Elisabeth Kubler-Ross Hospice Program at the Northern New Mexico College. She is the author of numerous articles and technical reports. She has been sustained by a 40 year meditation practice.
Grief, Loss and Trauma Certificate Instructors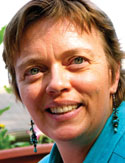 Alicia Allen has been practicing and studying meditation for 30 years. Her practice and teaching have been most strongly influenced by her long-time studies of  Dzogchen meditation. She currently teaches meditation to individuals and groups in Santa Fe, NM. A former editor of The Shaman's Drum magazine, Alicia was trained in a number of traditional and complementary healing methods.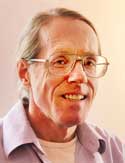 Lee Cartwright, M.A., developed shifting consciousness through Dimensions (SCtD), a neurological system for transforming trauma and personal limitations. He has written 3 books on SCtD. Lee believes that working with clients and teaching are sacred privileges.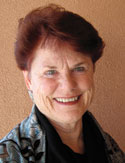 Denys Cope RN, BSN, MSS, has been an RN for 44+ years, and a hospice nurse for the past 24 years. She is also a healthcare consultant, end-of-life coach and professional speaker specializing the the dying process, eldercare, end of life care. She is an advocate and case manager for persons faced with navigating the medical system. She is the author of Dying: A Natural Passage.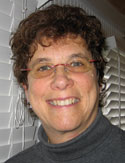 Ellen Elgart, LISW, has been a psychotherapist for more than 25 years specializing in acute and collective trauma. She has worked with 9/11 survivors and provided trauma education to survivors of hurricanes. She is a facutly member of the Trauma Resource Institute and a therapist at St. John's College in Santa Fe. Her training includes a broad range of clinical interventions, specifically somatic experiencing, imagery and poetry therapy.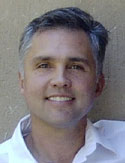 Gary Grimm, M.A., LPCC, is a psychotherapist at Lambda Psychotherapy in Santa Fe, NM. He has worked extensively with the GLBTQ community. He is co-author of The Gay Warrior: Transforming Betrayal into Wisdom, which offers guidance to gay men on how to live with greater authenticity and personal power.
Sara Morgan, M.A., has served at The Dying Center, a seminal center created by Stephen Levine, Ram Dass and others. She also taught at the Elisabeth Kubler-Ross Institute and has held workshops on both "Facing Death as a Friend," and "Cancer as a Journey of Transformation." Her advanced training in life-threatening illness and death came through her own 10 year journey with a cancer diagnosis.
---
Transformational Ecopsychology Program Director
Carol Parker, Ph.D., LPCC
Transformational Ecopsychology Certificate
"Earthbased transformational practices bring balance to the individual and healing to the community by restoring our deep relationship to Nature"
Carol began her spiritual and professional journey in 1971 when she entered graduate studies in Counseling Psychology and also found her spiritual teacher. As she deepened her knowledge and experience in the Vedic tradition of India, she also created a private practice in psychology, consulted with mental health organizations, and taught in  graduate programs in several universities.
For five years Carol directed counseling centers in Alaska and Colorado. In 1995 she began studying with indigenous healers in Peru, Bolivia and the U.S., and in 2000 completed her training as a vision quest guide with the School of Lost Borders in Big Pine, California.
Ecopsychology Certificate Instructors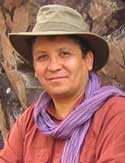 Jose Luis Herrera
, Jose Luis' talents and skills are evidenced in the beauty and heart he brings to his shamanic teachings. A native of Cusco, Jose Luis was born into the medicine traditions of the Andes and Amazon. For the past twenty years, he has extensively traveled and studied the different medicine traditions of South America, having worked with Peru's most respected medicine people. Jose Luis is a trained naturalist and mountaineer and is educated in civil engineering and computer science. His deep connection with Holy Mountains or Apus has led him to climb many mountains in Peru and Bolivia, and he is a foremost expedition leader in Peru. Jose Luis' journey has allowed him to teach in America and Europe becoming a genuine bridge with the Western and the Andean cultures and paradigms.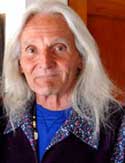 Sequoyah Trueblood is an internationally respected Cherokee/Chocktaw elder, healer, ceremonialist and teacher. He was a Green Beret in Viet Nam and a code breaker for military intelligence. Sequoyah has been of service in embodying the heart doctrine, while living with and learning from aboriginal peoples. As a pipe carrier, he conducts healing circles and traditional ceremonies. He has worked extensively with Indian youth programs, vision quests and substance abuse programs.

Harry Charger lives and teaches the natural order of Wo'unye, the Lakota lifeways that teach people how to live in harmony with all life. Lakota knowledge is passed through words, actions, songs, ceremonies and simple physical presence. Harry is an expert on traditional healing and life cycle ceremonies. He is a Sun Dance Leader and Lakota Wisdom Keeper. His community has twice honored him with a Naca (Bonnet Wearer) ceremony, affirming Lakota spiritual leadership.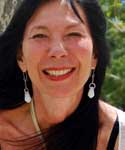 Katherine Ninos, M.A., LPCC, is Vice President and Director of Community Education Programs at Southwestern College. she is an experienced clinician, pipe carrier, ceremonialist and consciousness teacher.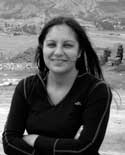 Niccole Toral, M.A., LPCC, uses earth-based traditions, including rite of passage rituals, the medicine teachings of the Peruvian shamans and the Native American ceremonies of the Lakota in her healing practice. Currently, she is the social services director at Tesuque Pueblo, integrating modern methods of counseling with culturally appropriate treatment for Native population.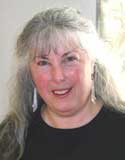 PhotoTherapy Certificate Instructor
Judy Weiser is a psychologist, art therapist, consultant, trainer, college instructor, author, and early pioneer of "PhotoTherapy techniques." Director of the PhotoTherapy Centre in Vancouver Canada (which she founded in 1982), Adjunct Faculty in the Counseling Masters Degree Program at Southwestern College, and former Editor of the Journal PhotoTherapy, Judy has long been considered the "world authority" on PhotoTherapy and Therapeutic Photography ‐‐ and has given several hundred workshops, lectures, and training intensives about these techniques worldwide during the past 30 years. See full bio