Using Photos to Improve Well-Being and Reduce Social Exclusion
Judy will discuss how she has used PhotoTherapy techniques during her more than two decades of helping street-involved youth and adults with drug and other addictions to explore their lives, clarify needs and goals, find a sense of hope, meaning and purpose, and support their own attempts to make desired changes.
Her presentation (illustrated with "real-people" examples), will demonstrate how people's personal snapshots, family photos, and pictures taken by others (and the feelings, thoughts, and memories these evoke) can serve as safe and "user-friendly" catalysts for emotional communication — whether during therapy and counseling, or in related therapeutic activities — to improve addicts' wellbeing and reduce their social exclusion during their journey through harm-reduction to healing.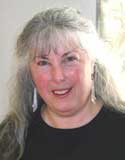 Judy Weiser is a psychologist, art therapist, consultant, trainer, college instructor, author, and early pioneer of "PhotoTherapy techniques". Director of the PhotoTherapy Centre in Vancouver Canada (which she founded in 1982), Adjunct Faculty in the Counseling Masters Degree Program at Southwestern College, and former Editor of the Journal PhotoTherapy, Judy has long been considered the "world authority" on PhotoTherapy and Therapeutic Photography ‐‐ and has given several hundred workshops, lectures, and training intensives about these techniques worldwide during the past 30 years.