Using Photos to Help People with Addictions
Experience for yourself how much more is "living inside" photographs than you might think! Learn how photos create meaning, connect you with feelings, hold secrets, trigger memories, and tell their own stories whether used as tools for therapy or counseling — or as activities to increase well-being and reduce social exclusion in personal individual or family self-exploration or in community-based social action projects.
• This day will be about the "heart" part of photos, rather than their "art" part – and using photographs as an active agents of exploration and change…  (no prior photographic experience needed!) 
** If you want to participate in the experiential practice session, please bring with you three photocopies of photos that have special personal meaning to you.  These must be "on paper" rather than digital. These can be your own photos or pictures taken from magazines, web pages, online galleries, etc.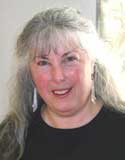 Judy Weiser is a psychologist, art therapist, consultant, trainer, college instructor, author, and early pioneer of "PhotoTherapy techniques". Director of the PhotoTherapy Centre in Vancouver Canada (which she founded in 1982), Adjunct Faculty in the Counseling Masters Degree Program at Southwestern College, and former Editor of the Journal PhotoTherapy, Judy has long been considered the "world authority" on PhotoTherapy and Therapeutic Photography ‐‐ and has given several hundred workshops, lectures, and training intensives about these techniques worldwide during the past 30 years