Certificate Program in PhotoTherapy Techniques
6-Day Intensive Training Workshop in Judy Weiser's PhotoTherapy Techniques
December 8-13, 2013
Price: $1275/ 45 CECs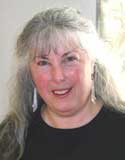 Instructor: Judy Weiser, R.Psych., A.T.R. ‐‐ Founder & Director of the PhotoTherapy Centre (Vancouver, Canada). Author of the book "PhotoTherapy Techniques: Exploring the Secrets of Personal Snapshots and Family Albums." Learn through slide‐illustrated presentations, instructor‐guided role plays and numerous experiential practice sessions, how incorporating clients' own personal and family photographs into your mental health practice can improve your ability to help them. Read full bio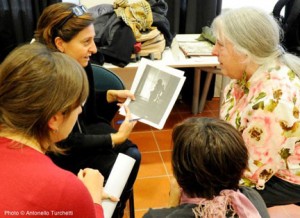 Learn and practice (under guided supervision) how to use photos to improve your therapy practice!
This Certificate Program is an intensive training experience and therefore open only* to therapists, counselors, and other mental health professionals who already have postgraduate education (and past supervised training) in a mental health profession 
– AND – who also already have at least one year's practice experience with their own therapy/counseling clients (CECs available).
(*Advance-level Graduate Students will also be accepted under certain additional conditions, but must first get Judy Weiser's approval before being allowed to register — Please contact her directly* to learn more about this)
If interested, please contact us* soon, because registration is being limited in order to provide a quality experience for Participants. Once this Workshop is full, a wait-list will be taken for the next one (in 2014).