Board of Trustees
BOARD CHAIR
Michael P. Johll, Ph.D., is the founder and principal of The Johll Consulting Group. He earned his B.A. in Psychology from the University of Wisconsin – Madison in 1992 and a Ph.D. in Counseling Psychology from the State University of New York at Buffalo in 1998. He received further training at Ball State University Counseling Center. Dr. Johll served on the graduate faculty at Texas Tech University, Lubbock, Texas where he taught courses in assessment and group processes and served as a clinical supervisor to counseling doctoral students. Dr. Johll then served as a faculty member at Baldwin-Wallace College, Berea, Ohio; teaching in the undergraduate division of psychology and graduate division of business.
Organizational areas of interest to Dr. Johll include program development and assessment, small group processes, communication and feedback strategies, diversity issues in the workplace, vocational counseling and conflict resolution and/or mediation. Dr. Johll's clinical and applied areas of interest focus on life transitions and the accompanying psychological stresses. Dr. Johll has received awards for both his teaching and research, and has been published in peer-reviewed journals and the popular press.
MEMBERS of the BOARD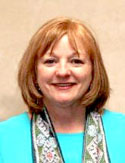 Rev. Brendalyn Batchelor, M.A., LPC, is an ordained Unity minister. She received her master's degree in Counseling from the University of New Mexico in 1991 and has been the minister of Unity Santa Fe since December 1994 when she went from the pews to the pulpit through the Field Licensing Program. She was ordained in February 2000.Prior to ministry, Brendalyn worked as an Employee Assistance Counselor, Health Case Manager, and Employee Relations Specialist at the Los Alamos National Laboratory.
She has extensive federal service human resource specialist and related investigative experience which uniquely qualified her to serve for 7 years as the Chair of the Credentialed Leader/Ministry Review Team for Unity Worldwide Ministries. In this position she was responsible for training, policy development, administration of the team and as a subject-matter expert in investigative procedures and sexual conduct issues. Brendalyn was recently elected Regional Representative of the South Central Region of Unity Worldwide Ministries which includes thirteen states. In this position she advices, consults, and trains regional ministries or acts as a triage agent connecting them to appropriate resources. In addition to Unity, Brendalyn's spiritual practice includes Vipassana meditation in the Goenke tradition, and living, to the best of her ability, the spiritual principles of twelve step recovery the past thirteen years.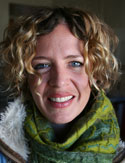 Laura B. Bassett, MA, LMHC, is a graduate of the Art Therapy Program at Southwestern College. Currently she works at a non-profit counseling center in Santa, Fe, New Mexico serving children, youth and families. Laura's positions include home-based therapy, as well as out-patient individual counseling and art therapy. She is also a liaison for a Santa Fe Public School classroom for the organization, serving severely emotionally disturbed children. In addition, she performs contract work facilitating groups for clients recovering from chemical dependency, mental health illness and trauma issues. Laura also facilitates anger management groups for adolescents referred through Teen Court.
Her passions include art therapy, transformational education and advocating for growth and expansion in these areas. Her work specializes in trauma, Attention Deficit Disorder, Sand Play, Dialectical Behavior Therapy, child development and a client-centered resiliency based methodology. Laura's first experiential learning process began at City and Country School in New York City. The school was created by Caroline Pratt, a contemporary of John Dewey.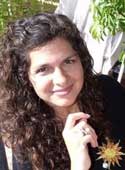 Kalyn Bastion -Gerber is an author and an entrepreneur. She is the co-founder and creator of the Golden Flow System™ of accelerated enlightenment and well-being. As a personal and spiritual teacher and channel, Kalyn has helped people find their paths through classes and spiritual retreats all over the world for over ten years. A certificated Don Miguel Ruiz teacher (bestselling author of The Four Agreements), Kalyn's spiritual roots come from work in Toltec mythology and from channeled teachings, both of which she has used to guide others in raising the flow of energy in their lives. Accustomed to creating systems for people's understanding, Kalyn is also the creator of the Maven Method™. This is a system designed to help coaches become attuned to the fundamental motivations of behavior in order to have coaches help clients in a way that offers the greatest movement possible.
Kalyn is also co-founder of Social Media Pathways, a social media marketing business located in Santa Fe, NM that aims to intersect spiritual principles into a daily life. The company, which was created as an conscious authentic business, works closely with clients in their campaign strategizing, helping businesses connect with their online community using modern communication, branding and marketing- as it provides leading edge services and a positive economic flow for everyone connected.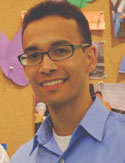 Curtis R. Brant, Ph.D. is Chief Scientist of the Johll Consulting Group. He has served as an Associate Professor of Psychology and has lectured nationally and internationally. He earned his B.A. in Psychology from Kent State University and Ph.D. in Social Psychology from Bowling Green State University. His concentration while at Bowling Green was in Decision-Making and Quantitative Analyses. Dr. Brant's areas of expertise lie in research, program development, and assessment. He has employed many unique measurement designs, such as "policy capturing" which is a powerful technique used to assess individuals' judgments and attitudes in a variety of situations.Most recently, he co-directed an international study examining how people coped with the terrorist attacks of September 11th. His research has been featured on National Public Radio, PBS television, The Cleveland Plain Dealer, and APA Monitor. He has authored over 30 scientific publications/presentations, received several grants, and has been awarded for his research and innovative teaching.

Barbara Brown, M.A.Barbara is an SWC alum. She runs a real estate business with her sister in Bethesda, MD.
STUDENT BOARD MEMBER
Diane Chavez, B.F.A.r
Diane grew up in the San Francisco Bay Area and lived there for the first twenty years of her life. Her frequent trips to New Mexico as a child enabled her to become familiar with the art and traditions of New Mexico. In her early twenties, she traveled extensively and lived in Guam, Hawaii, Spain and England.
She moved to New Mexico in 1999 and currently lives in Santa Fe. She earned her Bachelor of Fine Art, with a concentration in printmaking and small metals, from the University of New Mexico in 2009.
She is Co-chair of the Legislative Committee for the New Mexico Art Therapy Association, NMATA. She is interested in art making, meditation, and neuroscience and our ability to change the brain at any age, as she is in the process of changing her own brain, ridding it of Multiple Sclerosis and Chronic Migraines.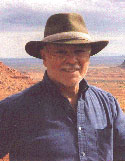 James Cutropia, MBA, BS, AAS, is the Director of Finance and Administration for the Cathedral Basilica of St. Francis of Assisi in service to the Archdiocese of Santa Fe. Jim is a graduate of Foundation for Shamanic Studies Three Year Program and has been trained in various Shamanic healing modalities by Sandra Ingerman and others. Jim is a Naval Aviator having served twenty six years in the U. S. Navy and Naval Air Reserve during and following the Viet Nam conflict, and retired at the rank of Captain in 1993.Jim was previously employed by AT&T serving many roles as a corporate pilot, director of aviation services, and director of corporate services on a national scale and retired after twenty years service in 1998.

Jim has been a Trustee since August 2009, is a River Commissioner for the City of Santa Fe, and is a member of the Mayor's Committee on Tourism. Jim is a native New Yorker and has resided in Santa Fe since 2000.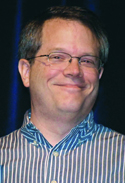 Alec Carpenter, MA, LMHC, is a graduate of the Counseling program at Southwestern College. Alec brings nearly three decades of experience in both academic and business environments to his position as a Member of the Southwestern College's Board of Trustees. A published author and the founder of Emotional Event Therapy theory of treatment, Alec is a passionate advocate of transformational style education. Alec Carpenter has been working in the healing arts since 2001 and is currently in private practice as an Energy and Counseling therapist in Santa Fe, New Mexico. For more information, see his website, www.aleccarpenter.com.
Ann Filemyr, Ph.D., is currently serving as Dean of the College of Contemporary Native Arts at the Institute of American Indian Arts in Santa Fe. Ann is also a poet, photographer, speaker and workshop leader. She had a twenty-year apprenticeship (formal training) with a mashkikikwe, a traditional herbal healer in the Anishinaabeg culture of the Great Lakes. Her workshops include traditional approaches to plant and earth-based medicines, women's spirituality, creativity, and deepening self-awareness through writing and image-making. She has worked for 20 years in higher education as a professor and academic leader with a special interest in innovative curriculum design interweaving the arts with experiential learning, service learning, personal reflection, and strategies to promote creativity.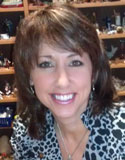 Lorraine R. Freedle, Ph.D., is a licensed clinical social worker and psychologist, certified Sandplay® therapist, and board-certified pediatric and school neuropsychologist. She is the co-founder and Chief Clinical Officer for TeamBuilders Counseling Services, Inc., a large, non-profit children's Core Service Agency (CSA) with offices throughout New Mexico Dr. Freedle has over 25 years of experience in "System of Care" development, clinical and program administration, supervision and training, evaluation, and in the provision of an array of mental health services for children and young adults. She presents on topics pertaining to children's behavioral health and on sandplay therapy.
Dr. Freedle has earned awards in social work practice from the Child Welfare League of America, Ethics in Business from University of New Mexico, and for her research on sandplay therapy and the individuation process in adults with traumatic brain injury from the Sandplay Therapists of America. Current research and practice interests center on trauma-informed care, addiction in adolescents, the neuroscience of sandplay therapy, and innovations in children's behavioral health and community partnerships.She holds masters degrees in social work, school psychology, and clinical psychology and a doctoral degree in psychology with a concentration in neuropsychology. She has completed post-graduate certifications in all of her areas of study, remains an active member of numerous professional associations, mentors clinicians, interns and graduate students, and conducts trainings and seminars at local, state, national and international levels.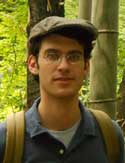 Jesse Hoover, DOM, MS, BA, Dipl. O.M. 
Jesse Hoover is a licensed Doctor of Oriental Medicine (NM) and a Nationally Certified Diplomat in Oriental Medicine. He is in practice specializing in internal medicine with a sub-specialty in mental-emotional health. Broad experience, including work with a variety of populations, hospital based treatment, and time treating clients in recent and long-term recovery from substance addiction, led Dr. Hoover to a basic understanding that many mental health problems can be addressed through internal mind-body connections, especially by improving digestive health, a precept with which he continues to help clients today.
Dr. Hoover earned a Bachelor's in Philosophy from the University of Delaware honors program, a Master's in Oriental Medicine from Southwest Acupuncture College (SWAC), and he has recently begun as an instructor at SWAC. He teaches students that to assist healing, patients must be seen from multiple angles and perspectives, including that of modern medicine, which he views as a positive contributor when used appropriately. Dr. Hoover has been in professional practice utilizing acupuncture and custom compounded herbal medicine for 5 years.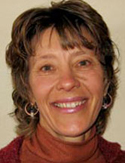 Khira Korpi has been a successful business woman for the past 22 years, creating and operating MAYA, a Santa Fe retail store offering home décor, gifts, clothes and jewelry. She now consults with her team of buyers and managers. Prior to that, Khira supervised 60 employees of Jackalope Pottery. Before that she was a Head Instructor for Outward Bound, North Carolina for five years. Her spiritual training began in 1990 with Sogyal Rinpoche (Dzugchen Buddhism) followed by a nine-year apprenticeship with Miguel Ruiz (Toltec Monastery).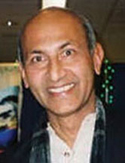 Krishna Madappa is a Holistic Consultant, educator, clinician, researcher, storyteller, shaman and Ayurvedic specialist residing in Taos, New Mexico. Born and raised in the Andaman Islands of India and educated both in India and USA in engineering and bio-field sciences, he conducts research on Human Energy Fields, essential oils, water, soil, sound and light. Krishna travels globally conducting lectures, workshops and retreats. He is an advisor to The International Union of Medical & Applied Bioelectrogaphy and is an active member of the "International Society for the Study of Subtle Energies and Energy Medicine." He is the co-founder of The Institute of Science, Spirituality & Sustainability, in Taos with Dr.'s Gary Schwartz and Marty Hewlett.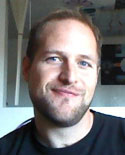 Craig McAdams is a Licensed Mental Health Counselor in Santa Fe, New Mexico, working with children and families at the Southwest Family Guidance Center.  He has 7 years of experience in the mental health field, including community support work with SWFGC with families in crisis, creating and facilitating a social needs program called Wood County Area Ministries in Ohio, and ample time participating in and helping facilitate after school programs and poverty/cultural immersion trips.  Craig has both led and taken part in Vision Quest, Medicine Walks, Sweat Lodge, Traditional Lakota Pipe and Andean Spiritual Cosmology ceremonies.
Craig has been trained in addictions work and evidenced-based treatment at the Santa Fe Recovery Center as an intern.  His most recent immersion experience was in Peru for three months, working with the children and families in the small village of Maras, creating after school programs and guiding the children through Vipassana based Emotional Regulation techniques.  As an alumni and member of the Board of Trustees, Craig is passionate about the mission of the school: Transforming Consciousness through Education.  He has a Master's Degree in Counseling and a Bachelor's of Arts Degree in Peace and Conflict Studies from Bowling Green State University.  Craig is also committed to a life of service.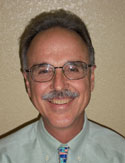 Charles Neelley, J.D., M.A. After graduating from the University of Texas Law School in 1979, Chuck practiced law in Houston, TX for 13 years. He moved to Taos, NM in 1992 and has been the Children's Court Attorney in the Eighth Judicial District since then. Chuck completed the Masters in Counseling program at Southwestern College.
Phillip Retzky, MA, LMHC, a graduate of Southwestern College, has a private practice in Santa Fe, and enjoys his continued relationship with his alma mater. As an undergraduate at UCLA and UCSB, he began working in Community Mental Health in the early 70's. His training at LA Psychiatric Service incorporated early models of Crisis Intervention. In Santa Barbara he helped run a volunteer program of peer sex educators, speaking in schools and throughout the community. He then went on to study Photography at the San Francisco Art Institute, where he later became the school counselor.
Phillip studied writing at The Fine Arts Work Center in Provincetown, MA, focusing on short stories and creative non-fiction.  With a sense of returning to his "original career," he entered the masters program in grief and loss at SWC in 2005, to incorporate and transform the many losses he experienced during the AIDS crisis in the 80's and 90's, including the loss of his partner, Mitchell, and to work on himself in new ways. The next 2 years working with Janet Schreiber, Connie Buck, Jim Nolan, amongst a rich faculty of others, was nothing less than transformative. Bringing all these gifts of 58 years into his private practice (with clients young, old, LGBT, straight), feels like a vast journey into the past, present and future. Consciousness is shifting every moment. He still takes pictures daily, and helps people with their private art collections.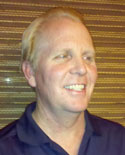 Ted Wiard, M.A., LPCC, CGC
Reverend Wiard is Co-Founder and Executive Director of Golden Willow Retreat, a sanctuary for grief and loss in Taos, New Mexico. He became an ordained minister at Terra Nova Ministerial School in Cedar Mountain, North Carolina. Reverend Wiard has a diverse background, having been a Spiritual Care Counselor at the Rancho Mirage, California Betty Ford Center; a Dean of Admissions and Financial Aid at Brevard College; a middle school teacher; and the owner of Ted's Tennis, a tennis coaching and repair company. The Reverend received his M.A. in Grief, Loss, and Trauma from Southwestern College. He teaches Addiction Assessment and Treatment as well as Theory and Practice of Family Counseling at Southwestern College.
FACULTY BOARD MEMBER
Michelle Daly, MA, MS, ATR, LPCC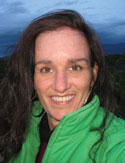 Her experience includes specialized training in art therapy; grief, loss, and trauma; interpersonal neurobiology, somatics and action methods, as well as various trauma treatment modalities. Michelle also has a background in public health and human rights work. She has worked as an ESL teacher and an interpreter and has provided mental health treatment for refugees and survivors of torture in Chicago.
Currently, she works as a therapist and clinical supervisor with Las Cumbres Community Services, providing mental health clinical services for children and families as well as clinical support and reflective supervision for staff and interns. Michelle is adjunct faculty at SWC.
EX-OFFICO MEMBERS
James Michael Nolan, Ph.D., LPCC, Licensed Psychologist
Board President
Dr. Nolan has been in leadership since the late 1980's; in the academy, in practice and in university counseling centers. His experiences with more than a dozen traditional and distance/blended universities allows him to recognize the unique and vibrant vision and mission of Southwestern College. He is more than honored to now be a small part of its history and tradition. Read more
Katherine Ninos, MA, LPCC, Vice President/Board Secretary
Katherine is Vice President and Director of Community Education Programs at Southwestern College. She received her BA in Psycology at Alfred University, New York, and her MA in Transformational Counseling and Education at SWC in its first graduating class. Read more
PRESIDENT EMERITUS
Robert D. Waterman, EdD, has been a spiritual teacher, mentor and counselor for over thirty years, conducting classes throughout the United States and in Europe. Applying a disciplined practice of spiritual research, he emphasizes the value of ancient teachings to modern therapy.
He developed the curriculum and fostered the evolution of Southwestern College, which he also founded and is now president emeritus. He has a doctorate in Counseling and Education and a Masters in Sociology. A licensed Mental Health Counselor, he is currently in private practice. Read more