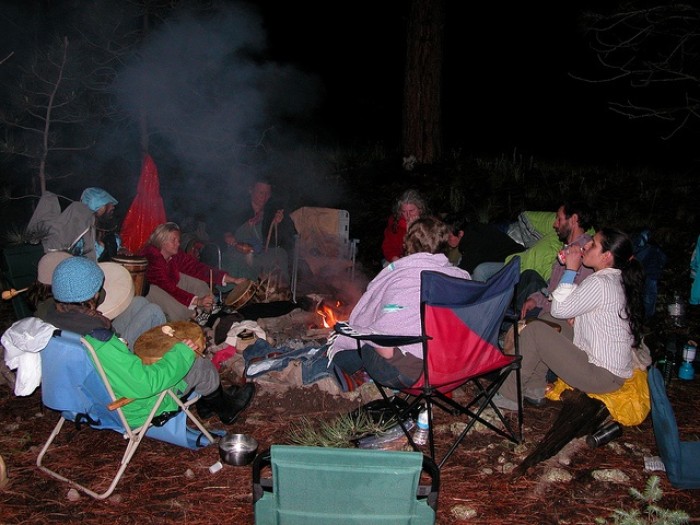 What Is a Vision Quest?   by Jim Nolan
I went on one, and this is my version. There are as many versions as there are Questers, I have no doubt. But it occurred to me that at Southwestern College, we talk about Vision Quest a lot, but have an insider's knowing about what they look like that an outsider, or newcomer might not have. So here you go…
In its simplest terms, the Vision Quest lasts ten days, four of which are spent on your own, with no tent (you can bring a tarp, and jerry-rig it up against a tree), and no food, only water. More about that later. You go to Death Valley, or Canyon de Chelly, or somewhere else.
Before the four day solo, you spend time with the others (typically ten, or a dozen), participating in ceremony, working on your intention for the solo, scouting out the place for your solo, sitting around campfires, drumming, hiking, and the like.
On the morning you leave for your site, outfitted with your back pack and water, the leaders keep the drums drumming, and they "smudge" you out, using burning sage smoke as a sendoff of purification, a ceremonial prayer that all will go as it is supposed to go, whatever that means for you.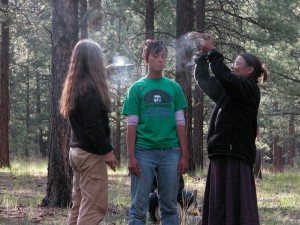 On the morning of the return from your solo, you hear the drums again beating in the distance (you might be as much as a mile or two from base camp—probably not a great idea to be much further away, I would think), and it is the most beautiful sound in the world. Of course at that point you are kind of cuckoo from the fast, from the alone-ness, from the ceremony, from the communion with Mother Earth. The drums are the world inviting you back. You are smudged back into the base camp, and enjoy your first meal since you left 4 days ago. We had mountains of fruit, and it was the best meal ever. Interestingly, at that point I was very happy to be back in camp, and very happy to be eating, but I could have done without either of them. I don't understand that completely, but I could have stayed out, and I could have fasted much longer, to my great surprise.
Transported out of your life for ten days, no phone, no computer, no texting, is itself an invitation to transformation. The four days of solo especially contribute to an altered state of consciousness, and a deep awareness of yourself, apart from all of your roles, titles, relationships, and ownership of stuff, none of which mean much of anything when you are off on your quest. You get an incredibly profound sense of the quality of relationship you have 1) with Mother Earth, and 2) Yourself.
So what happens? Does everybody experience a "Vision"?
Everybody has the experience they need to have, the one they co-create with the universe. To expect or try to force any particular experience, or outcome, or "vision", is probably the surest way to screw up what organically "wants" to happen. That one is hard to put into words, but having an open mind and heart seems like a better idea than thinking you are going to impose something on the universe or single-handedly create a vision experience. I actually saw that happen—somebody thinking they had done so much work already, and were ready for the BIG VISION, and when it did not come, they were really depressed about it. And…maybe that was exactly what THAT person needed to have happen. That part is over my head…It was sad to watch, though.
You allow the experience to emerge, you let yourself have whatever experience you are having, while your ego either likes it or does not. You try to disconnect from what your ego likes or does not like, with varying levels of success, depending on the challenge.
The experience never leaves you. There aren't many like that in a lifetime. I went out about 6-7 years ago, and I am still processing it in some way, and somewhat regularly. It's like a PhD worth of experience is dumped into your soul's living room all at once, and your job is to sort through it for the rest of your life. It's a good job.
There is so much more to say. Much more esoterica, much more about my own experience, but this is about sharing with you the basics—what the Vision Quest looks like.
You are way the hell out in the wilderness. You think you cannot go four days without eating, but you find out you absolutely can, and it is not even that hard. You find out that without a watch, each day is a century long, and you re-forge relationships with crows, with dirt, with desert flowers, with rocks. I sang Aretha Franklin and Johnny Cash a lot, although that may not be your experience.
I was not a Boy Scout, I know nothing about the outdoors, and I am from inner-city Cleveland, so I was pretty sure I was going to die, or run into a bear, or snakes, or coyotes, or wolves, or bobcats, or lightning strikes, or, or, or… It all worked out. Was I scared? Yes, from time to time, but not panic-y scared—just unsure of my own ability to negotiate nature alone. (I am very comfortable in Mumbai, or on the New York Subways at midnight—those are not a problem.) It works out.
I feel like I can reasonably say to almost anybody—You should go on a Vision Quest. Seriously. You just should. At the end of your life, it is one of the things that will stand out.
Here are some cool Vision Quest photos. http://www.pinterest.com/swcsantafe/vision-quests-at-southwestern-college-santa-fe/
You can contact Dru at Southwestern College (admissions@swc.edu) to find out more about it. The ten day experience (with at least two leaders) costs around nine hundred bucks, which is cheaper by far than going to, say, Boulder for ten days. It's a fair amount of money, and the value of the experience is inestimable, from my point of view. (Dru has been on a Vision Quest too, as have most of the leaders at Southwestern College. You know what they say: "Your talk talks, and your walk talks, but your walk talks louder than your talk talks.")
Jim Nolan
President, Southwestern College, Santa Fe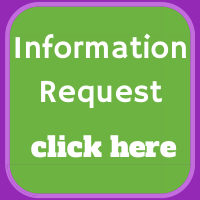 About the Moderator