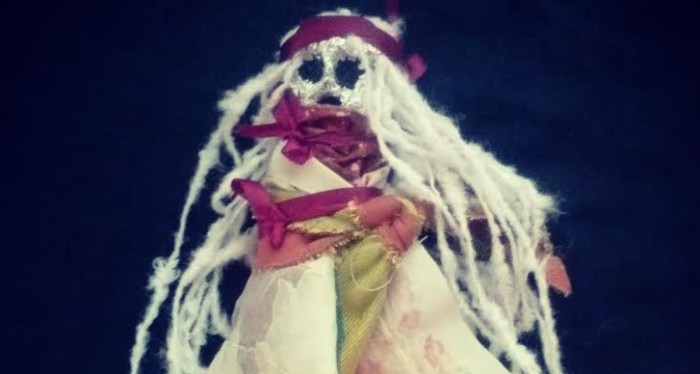 My First Art Therapy Techniques Weekend Intensive
by Caitlin Harper
This weekend I experienced my first Art Therapy Techniques intensive class with the marvelous instructor Magdalena Karlick. My classmates and I spent a lot of time individually exploring the mysteries of our little subconscious worlds, along with the many roles we play in our lives. We made some vibrant and transformational art surrounding the experience. By the end of the weekend, I felt a lot like how I assume Jonah must have felt when he camped-out inside that big ol' whale, but instead of a whale, I just camped inside my own creative inner world for a couple of days…
The first directive was to create an image of something I want to protect using found objects.
The second directive was to create three guardians with a piece of wood, a piece of aluminum foil, and a key.
The final directive was to meditate on a role that my guardians brought to surface for me. What came to me was my inner-critic, so I made her!
About the Moderator