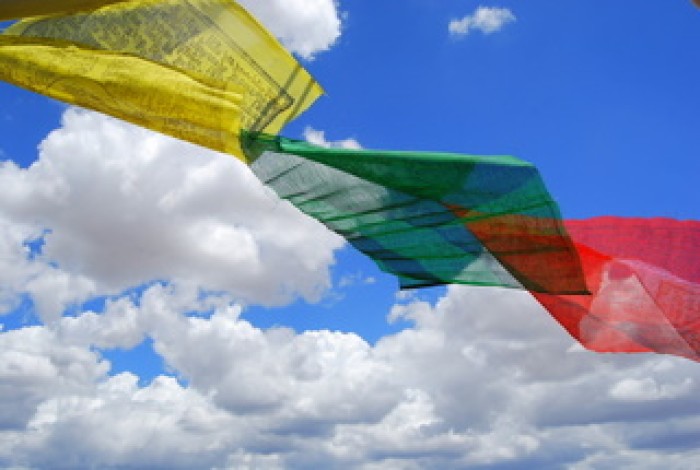 Integrative Mental Health: The Road to the Cutting Edge               
The recent history of Psychology, while interesting in so many respects, is also marred by the fragmentation that is so ubiquitous and endemic in the American university system. What do I mean by "fragmentation?" Well, consider that in some universities, the field of Psychology alone is broken down into Clinical, Counseling, School, Child Clinical, Experimental, Sports, Statistical, Developmental, Social, Forensic, General, Neuro, and on and on. 
And that's just within Psychology.
"Outside" Psychology, we find stuff that decidedly should not be "outside" Psychology—physiology, neurology, spirituality, metaphysics, biology, and on and on. All of these are part of who we are, but again, the university system and our economic system reward "specialists", and the specialty areas get smaller and smaller, and more and more disconnected from the whole. Regrettably, much is lost in such a paradigm.
Southwestern College promotes and offers an Integrative Mental Health perspective. We truly do value and address "Mind" (what "mind" is will be a whole separate blog post), Body, Behavior, Systems, Culture, Spirit and so on. (Let's face it, the glib old "Mind-Body-Spirit" does not really begin to capture the whole range of experiences involved in being human, though it has been used to stand in for "Holistic".)
While all these areas are covered in more than one course in various ways, our "Interpersonal Neurobiology, Somatics and Action Methods" certificate program clearly brings somatics, or the body, into the picture. Dru offers Mindfulness and Energy Sessions, addressing (as does Katherine in the Consciousness sequence) the "Energy" aspects of human experience. This is also addressed by various instructors in other courses as well, and was the primary concern of Phineas Parkhurst  Quimby, after whom the College was originally named.
Archetypal Psychology and Consciousness invite you into a full engagement with spirit and the "higher order of things." Cognitive-Behavioral approaches show up in a number of places too, honoring the obvious fact that the way we think about things has a profound impact on how we ultimately choose to behave—a principle addressed both in the Bible and by Shakespeare. Group Dynamics, Family Therapy, Psychopharmacology and other courses round out the picture of what it means to be human.
Editorial Note: I can pretty much guarantee you that all of this is not happening at most of the graduate schools you have looked at. It just isn't.
Whole-ness, Holistic, Integrative—these buzz-concepts have gotten the culture's attention, and for good reason. We speak of the Unity of all things ("we" being virtually all evolved beings since Hermes Trismegistus, including Einstein, Albert Schweitzer, Deepak Chopra, Eckhart Tolle, Ram Dass, Barbara Marx Hubbard, and on and on.)
We still do not know how our Mind, Body and Spirit go together, how these impact or are impacted by our culture, our family of origin, our genetics, the socio-economic system and so on. (Lots of "on and on" and "and so on" in this post, I know. I am covering staggeringly huge territories and have to point in directions sometimes because there simply is not time and space to cover the immensity of the situation…)
But at Southwestern College, we are offering perspectives on this stuff explicitly. Like this post, we are pointing you in directions that are vast and will require the rest of your life to explore. But we are decidedly not reductionistic, and we try our darnedest to not fragment the human experience. We're pretty good at it.
We happen to think this is the cutting edge. It's not that it is cutting edge and evolved just because we are doing it—we are doing it because it is evolved and cutting edge. And we are fully accredited by the Higher Learning Commission and the American Art Therapy Association, so I guess they think we are on to something too.
The world needs and wants its Whole-ness back.
Southwestern College votes for that one. Integrative Mental Health—it's a good thing…
Jim Nolan
About the Moderator