"Exploring Different States of Being: Self – Portraits"
by Magdalena Karlick.
4 ft x 3 ft.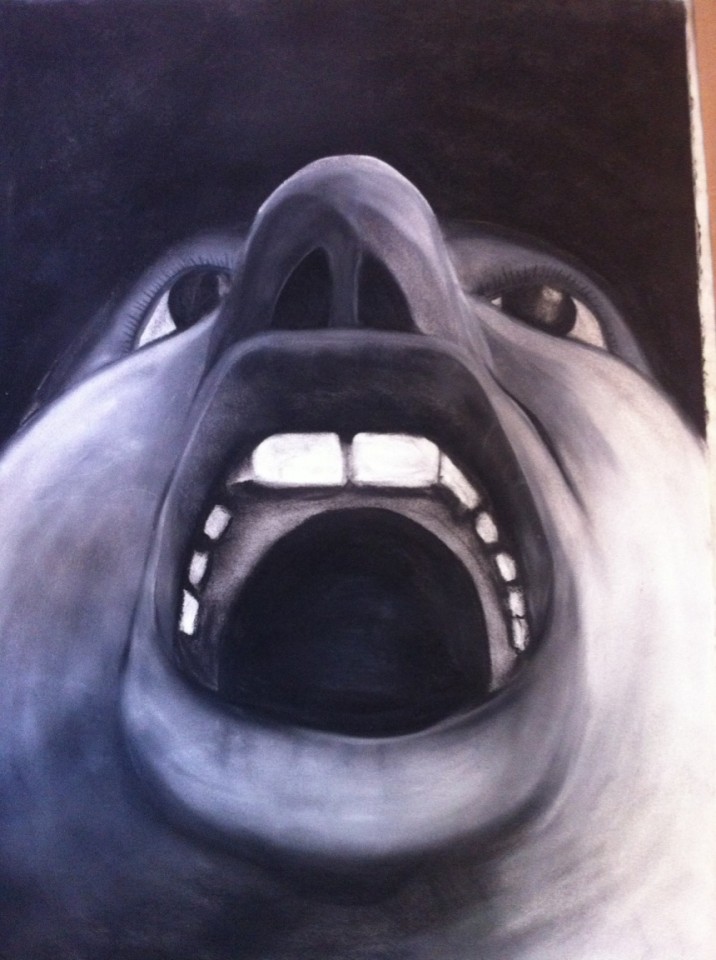 I worked from pictures I took of myself, and then used pastels and ink to explore these feeling states. Working large accentuated these places, so that I could look at them outside of myself.