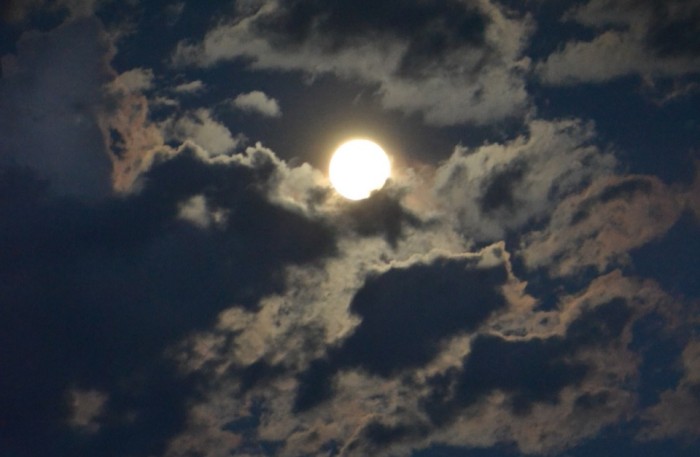 Southwestern College (Santa Fe) Student Reflects on the Experience of Sorrow and Suffering
What is suffering, really?
I carry with me a great sense of sorrow. There are moments when it consumes me, shaping all my thoughts and perceptions, and seeking more instances of sorrow to add to its weight. At other times, this sorrow rests just beneath my consciousness, when I am fully occupied in an activity or experience, or have reached a rare state of stillness, or when I am feeling joy (though I believe my sorrow is fully present in my joy.) Even when it rests beneath my consciousness, though, I can call it up at most any moment, and indeed I sometimes do, for I often know a greater sense of identity or truth when I call upon sorrow, as long as the sorrow is pure. There is such a thing as impure sorrow, I think. It is the kind which leads to, or takes the form of, depression. It becomes impure because something within is fighting against it, unwilling to let it fully enter and reveal a new layer of self or reality above which I am currently residing.
I began my bittersweet relationship with sorrow in mid-adolescence, and back then, I was not remotely ready to believe that sorrow could actually become my guide. I fought it with medicine, anger, relationships, music—anything which could pleasantly distract me enough to forget that sorrow had entered. Later, in college, still not accepting my sorrow, I let it drive me with force into the realm of books and philosophy, where I sought desperately for a cure for my misery—an answer or way of understanding which would restore simple meaning and enjoyment to life, which would lead me down a definite and discernible path toward happiness and peace. "If only someone could prove to me that God was real and good," I thought, "or at least that God is not real… Then I could stop begging God to remove all my pain!" Of course, I discovered no such answer in college, and eventually gave up seeking rational guidance altogether.
For several years afterward, still seeking relief, I let my life become a big experiment. In what circumstances—what job, country, culture, relationship, religion—could I place myself in order to escape my sorrow most powerfully? My experimentalism led me to an exciting, but also transient and choppy few years, for each chosen circumstance, though initially powerful or enveloping, eventually ran dry of 'happy juice', and I was forced to move on to yet another way. Hurricane relief work, Morocco, the non-profit world, farming, dwelling in the woods, Guatemala—though intriguing and wonderful in themselves, none of these alone could sufficiently cure what I saw as my affliction of sorrow, and neither could my series of significant others. God certainly didn't seem to be offering the cure I sought, so what in God's name was I supposed to do?
And then, shortly before moving to Santa Fe two years ago, I encountered Eastern thought and practice, Taoist meditation in particular, and the idea that sorrow and joy are two sides of the same coin. I moved to Santa Fe to study Eastern classical literature, and I simultaneously became involved in an Eastern Orthodox Church. This church emphasized Mary, the Mother, as the bearer of all sorrows, and also focused intensely on a practice called hesychia, or inner stillness. At first, through Eastern meditation and conceptualizing about inner stillness, I thought it would be a state beneath sorrow—a place which even sorrow, whose essence is so much deeper than emotion, could not pervade. As I began to practice stillness, though, I realized that sorrow was often in the stillness, too, in all its glory and sway, waiting to put an arm around my shoulders and sit there in the still space alongside me.
And this sitting with sorrow leads me up to my present life. As I sit in stillness, I begin to notice something—that this sorrow with whom I'm sitting is itself pure, unblemished, like a perfect, painfully piercing beam of light through my tangled heart and mind. Sorrow points me somewhere, toward something realer and more beautiful than I yet can see. It is extremely painful to sit with sorrow most of the time, and I still so often recoil or seek to smother it. Yet I know, I just simply know now, that there is a way to bear this sorrow and not recoil. As author Helen Luke points out in her book, The Way of Woman, the word 'suffer' comes from the Latin verb ferre, meaning 'to bear', or 'to carry', combined with the prefix sub, which means 'under'. Suffering, she says, is like the word 'undercarriage'—the part of a vehicle which bears the vehicle's weight. Though in our culture, we tend to think of suffering as something synonymous with depression or affliction, its actual meaning is almost the opposite. Instead of becoming depressed by sorrow, or pressed down, I can learn to suffer my sorrow, letting it become my undercarriage as I move through time and life toward self-discovery, and toward the real. According to Christian tradition, Christ himself lived purely and without guilt, and yet he suffered sorrow for a lifetime and died in agony, hanging by nails, ridiculed by his people, Darkness his only companion… Perhaps only by accepting, or even embracing, sorrow can I truly learn to see.
~ Guide me, O Sorrow. I will walk with thee, not against thee, if it kills me. ~
-from Meryll Davis, first year graduate student at Southwestern College, Santa Fe
About the Moderator