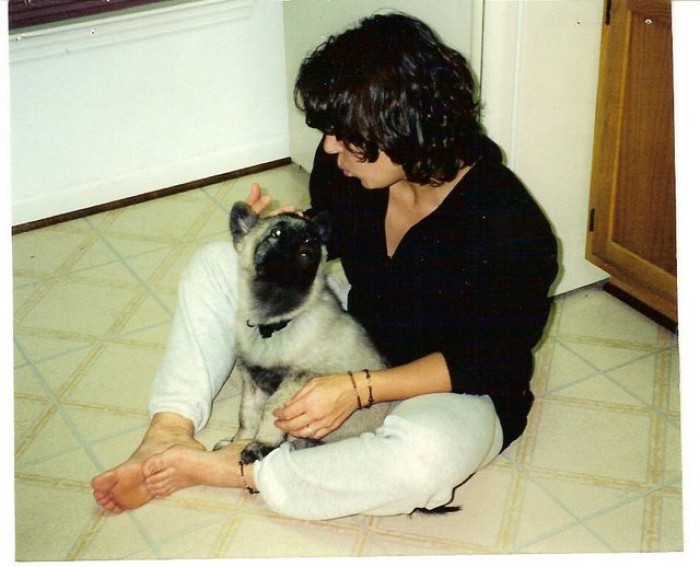 I adopted "Oso," my sweet Norwegian Elkound, when he was 4-months old. Truth be told, I didn't want a dog. I had a cat — an impressive, lionesque orange cat named Lobo — but that's another story altogether.
I first met Oso at the pet store where I'd buy cat food in Alexandria, Virginia. He was an energetic, bouncy, waggy, For Sale ball of euphoria. He was adorable. But in no way did my busy life in the DC area need the addition of a need-to-be walked, slobbery pup. Each week I'd stop by his cage to offer a quick scratch on the belly and game of rope tugging, and each week he seemed less bouncy, less waggy… less thrilled with cage life. I returned from visiting Santa Fe for Christmas to find him still caged, his For Sale price cut, then cut again. His wagging tail sealed the deal.
For the past 14 years he's been my companion, hiking buddy, and friend. He's been with me through beginnings and endings, and given immeasurable comfort in times of darkness.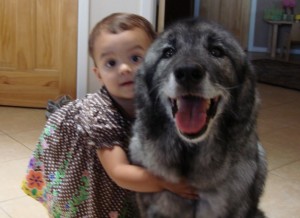 He's now an old man. He has hip dysplasia and takes some time getting up, with much stretching and groaning, after his increasingly frequent and lengthy naps. He's neurotic, terrified of thunder, fireworks, the vacuum cleaner, and linoleum floors. But in the mountains, in the snow, and whenever he meets someone new, he's young again, a fluffy ball of euphoria untouched by time.
P.S., I always thought Lobo would live to be a mean, cranky, and humorless 30-year-old cat, but sadly cancer took him 4 years ago.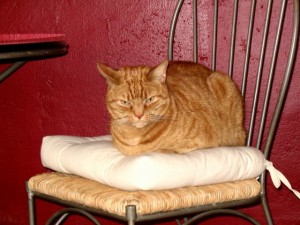 Laura Lansrud-Lopez is an alumna of Southwestern College. She studied Art Therapy/Counseling, and is now on the Board of Trustees and an adjunct faculty member. She can be contacted on her website at http://www.arttherapysantafe.com/
About the Moderator