In case you missed my note, I send out a list of job announcements every month. There are several categories, including:
• Counseling Jobs all over the USA (I think I can get all of these broken down by state, next time)
• Art Therapy jobs all over the USA (same thing)
• Substance Abuse and addictions jobs all over the USA
• Counseling jobs in New Mexico
• Art Therapy jobs in New Mexico
• Substance jobs in New Mexico
Because of the complexity of sending these to many people a month, all over the country (and beyond) I am sending all of these out in one emailing, and you can open whichever ones interest you. I am not going to have the time to, for example, send you only the jobs in Cuyahoga County, or on the north side of Rodeo Road in Santa Fe. I trust you will understand that one.
I am also clear that these will not be exhaustive and comprehensive lists, and if you have other resources, please feel free to send them to me and I will post them. I am doing my best…
Finally, I also have social media tips for therapists, and other job/career/marketing related information which I will send from time to time. My belief is that as president of Southwestern College, it is not my job just to help get you here, but also to get trained professionals a little help in making their way into a meaningful and sustainable career.
Please send me your email address at drjamesmichaelnolan@gmail.com
Thanks so much. We are all in this together, changing the world, transforming consciousness.
Warmly,
Jim Nolan, Ph.D.
President,
Southwestern College, Santa Fe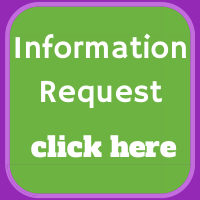 About the Moderator