Transformational Ecopsychology – Required Coursework
Home

›

Transformational Ecopsychology – Required Coursework

Ecotherapy
Transformational learning
Indigenous healing traditions
Wilderness rites of passage
Medicine traditions of the Peruvian Andes
Medicine traditions of North American tribal cultures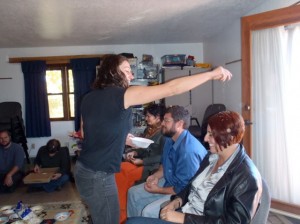 Together they form a wellspring of knowledge and nourishment for the helping professional who wishes to incorporate soul-centered, earth-based practices into the mental health field.The TEP program will allow the student seeking certification to draw upon many rich resources of study and experience in developing professional expertise as an eco-therapist for the soul centered individuation process of their clients. Students may be current masters candidates, mental health professionals seeking CECs, and members of the community interested in the field.Courses offered quarterly provide the student with direct experience and practice of earth-based healing modalities, including:
Shamanic techniques
Medicine wheel as a map for healing
The way of council
Self-generated ceremony
Rites of passage/vision quest
Leadership skills in rites of passage/vision quest can be acquired by co-leading a vision quest with the program director, Carol Parker, PhD., LPCC.
Achieving Certification:

A total of 200 hours in the training and classroom modules is required for the certificate in Transformational Ecopsychology. A ten-day Vison Quest is required for the program and there are additional courses offered during the year that fulfill the remaining requirements.
Required Coursework: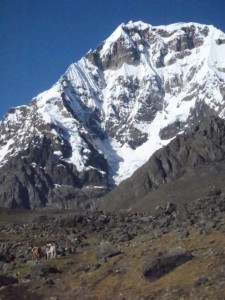 Vision Quest – 60 contact hours/3 Units/CECs and coursework from at least two of the following topic areas:

Earth Based Healing Practices
Eco Therapeutic Facilitation Skills
Medicine Wheel as a Map for Healing
Shamanic Techniques and Practices
TEP courses will be designated in the quarterly course schedule and are 20 or 30 contact hours. A certificate program student may also take one ecopsychology course from the distance learning program to earn hours toward their certificate. TEP students are also required to complete First Aid/CPR training or already be certified. This training is not offered at SWC but can be taken at Santa Fe Community College or another certifying agency.
Enrollment in the Certificate Program is not required for participation in a particular TEP class. Students may attend up to 3 courses in the program prior to submitting an application.