Transformational Ecopsychology – Class Descriptions
Home

›

Transformational Ecopsychology – Class Descriptions

The following are sample descriptions of Transformational Ecopsychology classes. Upcoming Classes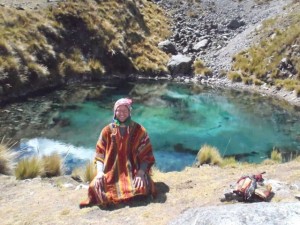 The Soul's Journey
Jose Luis Herrera – Peruvian shaman
Andean shamans understand the true nature of the soul as that timeless sense of self which lies outside our stories and our wounding. In this course we not only learn ancient Andean methods of healing trauma and soul loss, we also track the journey of the soul from its healed state to its true destiny.
Energy Healing
Jose Luis Herrera – Peruvian shaman
In the mystical traditions of the Andean shaman, mastery of the world of energy and spirit –the Kausay Pacha– is essential to our growth and evolution. In this class we will go deeply into the world of energy, working extensively with our mesas and the energies of the land, for purposes of cleansing, strengthening and healing our medicine bodies.
The History, Tradition, and Use of the Lakota Pipe
Harry Charger-Lakota Wisdom Keeper
Harry Charger shares his profound understanding of the Lakota pipe (canupa): it's history, meaning and traditional uses. He lives and teaches the natural order of Wo'unye, the Lakota lifeways that teach people how to live in harmony with all life.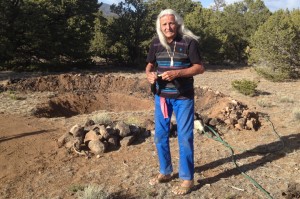 The Ceremony of Life
Sequoyah Trueblood – Elder and Choctaw Medicine Man
During this class we will immerse ourselves deeply in traditional North American healing ceremonies. This will include a purification lodge and pipe ceremony. We will come together in oneness to pray for ourselves, our families, our Mother Earth and for all life.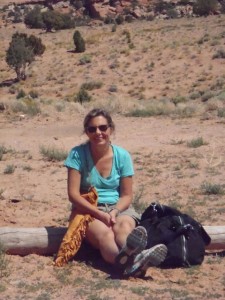 Vision Quest
Carol Parker Ph.D.
This ancient initiatory ceremony, usually 8 days in length, is offered twice a year in powerful wilderness settings such as Death Valley, Canyon de Chelly, and the San Mateo Mountains of New Mexico. Four days are spent alone, fasting, in solo sites. Preparation includes teachings about the Medicine Wheel as a map for healing, as well as safety, logistics, and intention-setting. Participants can expect to return home with new gifts to share with their communities and a strong, reliable connection with Mother Earth as a source of strength.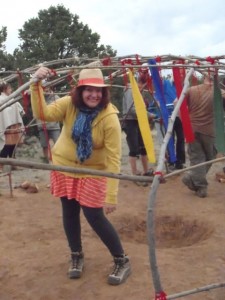 Native and Earth-Based Traditions
Niccole Toral, M.A., LPCC
Niccole co-facilitates vision quests, medicine walks, medicine wheel teaching, sacred pipe ceremonies and other group ceremonial/wilderness events.