Upcoming Vision Quest
Home

›

Upcoming Vision Quest
Share this:

Words cannot convey the healing experience of participating in the rite of passage known as Vision Quest. This experience is provided as a required part of the Transformational Ecopsychology Certificate Program.
What is a Vision Quest?  To learn more read this blog!
View amazing photos of our Visions Quests on Pinterest!
Vision Quest,  Death Valley, March 2013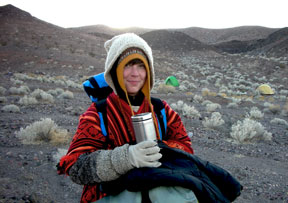 We spent 10 days in a place called Virgin Springs. It looks a lot like the Moon, at first glance…  after a couple of days there, the stones start calling your name…."Hey Joe. Psst. Over here! Let's dance!" You know. Rock language.
And at night the white foxes come out of the bone-dry hills, sniffing for water and playing catch with the orange peels they find in the garbage bags.
Our 10 brave students trekked off into the tree-less canyons in search of their Souls. It was cold at night, ice formed in their water jugs, yet no one came back to base camp. The facilitators did not see most of them until the morning of day five, several pounds lighter and faces glowing with what they had experienced.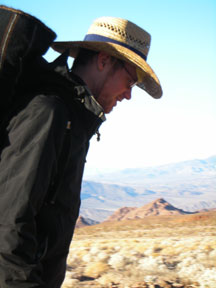 One student, a scientist by trade, came back with a song Spirit gave him. He sang it for us and not one person had dry eyes.
Another student went out into the wilderness dragging her huge bag of mental concepts, crying for freedom. Sitting on the mountain in a cold breeze on day two, she felt/saw the concepts slough off like dead skin. She came back singing "Amazing Grace". We sang a song back to her: "Dance Shiva Dance".
A young man was cold, tired, hungry, throwing up. He dragged himself back to base camp and collapsed in his tent. After a cup of warm broth and some encouragement, he completed his fastand returned from the mountain with new-found confidence in his ability to endure and make a difference with the children he teaches.
A young woman came back with a vision to empower adolescent girls….an older man dreamed of himself as a wise facilitator of healing….a lovely woman with addiction history told us "I thought this would be hard, but all I experienced out there was total unconditional love from Spirit".