Interpersonal Neurobiology, Somatics and Action Methods (INSAM) Certificate Program
Home

›

Interpersonal Neurobiology, Somatics and Action Methods (INSAM) Certificate Program

This 200-hour certificate program offers a range of 20-hour weekend courses which all have common roots in body-oriented healing traditions. INSAM offers unique educational opportunities that will provide participants with a toolbox of embodied methods for accessing and mobilizing the deep resources, imagination, spontaneity and creativity existing to some degree in every human being and group. Southwestern College is an approved CEC provider for licensed counselors, art therapists and social workers. Classes may be taken individually or you may apply to a Certificate Program and earn 200 hours in one of the specialty areas.
---
About Interpersonal Neurobiology, Somatics and Action Methods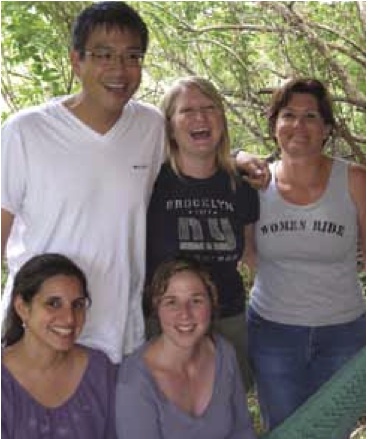 The theoretical core of INSAM is grounded in current knowledge about neurobiology, social engagement, somatic psychology, trauma and attachment. The program approaches learning through: the gateway of the body, movement  and the felt sense; the experience of relationship and the intra/intersubjective field;  the intentional  exploration of states and traits of consciousness;  and the cultivation of  mindful awareness.  Every training is body- centered and experiential, and interweaves threads of neurobiology with some or all of the other core principles in the curriculum.  The overall program is intended to allow participants to enroll in specific classes according to their own needs or specialized interests while insuring that they will gain a coherent and solid base of knowledge of core theoretical principles.
We honor the lineage elders whose pioneering minds, spirits and work have laid the theoretical and philosophic foundation for this program including: Sigmund Freud, Daniel Goleman, Stanislov Grof, Marco Iacaboni, Carl Jung, Peter Levine,  Jacob Moreno, Stephen Porges, Ida Rolf, Wilhelm Reich, Alan Schore, and Daniel Siegel as well as our revered elders from the Spiritual and Wisdom traditions.
Highlights
Provides body-based, group-centered methods for processing interpersonal, collective problems and conflicts.
Assists participants in cultivating a toolbox of basic skills in INSAM.
Introduces a variety of applications for INSAM in helping professions and in the work world.
CONTENTS
PROGRAM CHAIR
Kate Cook
, M.A., LPCC, TEP, is a licensed professional clinical counselor and nationally board-certified trainer and practitioner of psychodrama, sociometry and group psychotherapy. She joined the faculty of Southwestern College in 1990. Since 1994, Kate has been providing training in Action Methods both locally and nationally. For many years she also developed and directed experiential groups for juvenile and adult offenders in the Santa Fe County Detention Centers. Kate maintains a private practice and is a consultant and educator. 
read full bio