Children's Mental Health – Upcoming Classes
To register for a class email: registrar@swc.edu or call: 505.467.6809
 CMH 5030: Create a Story: A Transpersonal Process with Children
Claudia Raphael, M.A., LPAT, REAT, RPP, CIMI
$350/20 CECs or $900/2 quarter units
Friday, 7/19, 6–9:30pm; Saturday & Sunday, 7/20 & 7/21, 9am–6pm
In this course, participants will employ various transpersonal cross-cultural techniques with the expressive arts to broaden their perspective on the many challenging life experiences facing children today, as well as deepen understanding and awareness of the importance of creating environments that support both the physical and spiritual growth of young children. These ancient techniques are found in all cultural traditions and are based on the Four Universal Healing Principles. This experience provides an opportunity to understand the transpersonal forces that surround and strengthen the young child during the first seven years of life, and opens the "imaginal doorway", creating an entry point for these forces to assist in the transformational process of the family, the classroom, and the therapeutic setting.
(Counts as 20 contact hours toward the CMH Certificate.)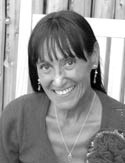 Claudia Raphael, M.A., LPAT, REAT, RPP, CIMI, has worked with children and families for over 30 years as both an educator and a therapist. Over the years, she has developed many transpersonal programs based on the indigenous wisdoms.