Alumni Services
Southwestern College Honors its Alumni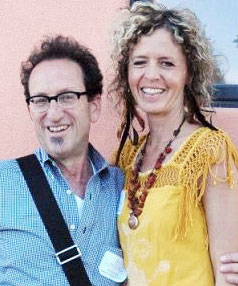 Southwestern College held an event to honor the Alumni of the school. It was very moving. About 130 people RSVP'd, and ultimately, I have no idea how many showed up, as they were spread all over the campus and enjoying the gorgeous weather hither and yon. But I would guess more than 120, on a gorgeous, breezy New Mexico afternoon.  read full post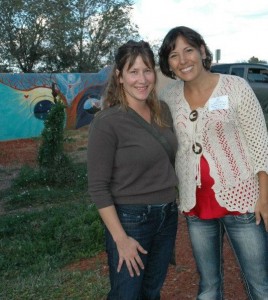 Laura Lansrud-Lopez reflects on the Alumni Event
How many Southwestern College graduates does it take to create a strand of prayer flags illustrating our vision of facilitating positive change in the world? I don't know, but there sure were a lot of us working on it this past Sunday at Southwestern College's Alumni Event – a "Homecoming," I've come to call it. As an adjunct faculty member and Trustee of the College, I find myself on campus regularly for meetings and classes. read full post
---
Alumni Updates
Updates are now organized by year graduated. Send your new updates and photos at any time to alumniupdate@swc.edu. 
Alumni updates provide insight into where SWC graduates are working and what they have been up to. Thank you to everyone who has sent in an update!!
---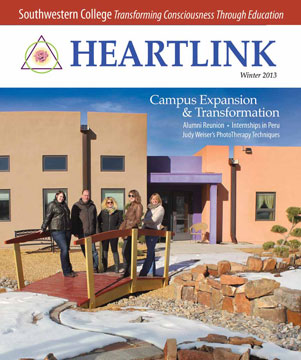 Heartlink Newsletter
The Heartlink newsletter is published twice a year. It highlights campus news, including alumni, faculty and staff updates. The current issue focuses on consciousness with current students and alumni sharing their light figure experiences. Past issues have traced the history of SWC. View or Download Heartlink Newsletters here.
---
If you would like to make changes to the mailings you currently receive or to be taken off the mailing list, please email or call Desiree Beltran at Educasst@swc.edu or 505.467.6829.
---
We need your email address!
From time to time we send email announcements of events, professional opportunities, or Southwestern College news. If you are not receiving regular email from officemgr@swc.edu, please help us update our records by sending us your email address, especially if you graduated before 2003. Please send your name, email address, year of graduation and area of study to officemgr@swc.edu.