Board of Advisors
The Southwestern College Board of Advisors is a group of highly accomplished academicians, teachers, elders, businesspersons, and graduates of the College who align with our mission and have agreed to advise the President and/or the Board of Trustees in their areas of expertise when called upon.
It is a volunteer position and there are no regularly scheduled meetings, per se. As areas of concern, growth or interest come to the attention of College leadership, Advisors would be called on an informal basis to weigh in on those issues.
Since its inception almost four years ago, the Board of Advisors has contributed immeasurably on policy, curriculum, licensing, marketing, development and many more issues. The diversity of voices and life experiences they bring to the College enriches us all and helps us realize our mission to transforming consciousness through education. They are truly servants of Southwestern College.
Sandra Ingerman, MA, teaches workshops internationally on shamanic journeying, healing, and reversing environmental pollution using spiritual methods. She has trained and founded an international alliance of Medicine for the Earth Teachers and shamanic teachers. Sandra is recognized for bridging ancient cross-cultural healing methods into our modern culture addressing the needs of our times. Sandra is a licensed Marriage and Family therapist and Professional Mental Health Counselor. She is also a board certified expert on traumatic stress as well as certified in acute traumatic stress management.

 Sandra is the author of Soul Retrieval: Mending the Fragmented Self, Welcome Home: Following Your Soul's Journey Home, A Fall to Grace, Medicine for the Earth: How to Transform Personal and Environmental Toxins,  and How to Heal Toxic Thoughts: Simple Tools for Personal Transformation. For more information, you may visit Sandra's website, www.sandraingerman.com.
Sequoyah Trueblood is an internationally respected Cherokee/Chocktaw Elder, healer, ceremonialist and teacher. Born in Stroud, Oklahoma, he has lived an extraordinary life including being a Green Beret in Vietnam where he was part of the Special Forces Operational Detachment "A Team," and eventually became a major. He fluently speaks Thai, Korean, and Japanese. In the service he was a code breaker for military intelligence. 

After a period of healing, transformation and recovery of his spiritual roots, Sequoyah has been of service in embodying the heart doctrine, while living with and learning from aboriginal peoples. He lives on the Kahnawake reservation in Canada, and is the father of five, grandfather of four, and great-grandfather of one. His partner, Marilyn Kane, is one of the originators of the Native Women's Association of Canada.
As a pipe carrier, Sequoyah conducts healing circles and traditional ceremonies to remind us of "the one Ceremony," which is life itself, and of the sacredness of all things. He has helped and worked with people from all cultures, including indigenous tribes in Canada, USA, Russia, Thailand, Bolivia, Columbia, and Guyana. He has conducted ceremony and offered consultation to top business executives from international companies, many celebrities, the faculty of psychology at Harvard, the Dalai Lama, and countless individuals in between. As a pipe carrier, he performs sacred ceremonies and conducts healing and prayer circles for all peoples. He visits Southwestern College annually to offer pipe ceremony to the students in the Consciousness class, and joins with the community in prayer and ritual.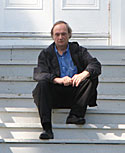 Ronald A. Hughes is internationally recognized as a leading authority in the study and research of Phineas Parkhurst Quimby (1802-1866), who is credited by many as being the "Intellectual Father" of the New Thought movement. In 2002, Ron established the first major Internet web site devoted to Quimby studies, the Phineas Parkhurst Quimby Resource Center at www.ppquimby.com. In 2003, he electronically published the first and only true concordance of Phineas Quimby's writings. In 2009, he edited, and published Phineas Parkhurst Quimby: His Complete Writings and Beyond, a scholarly, yet readable reference book, that documents not only all of Quimby's "collected works", but also provides more than three dozen never-previously published Quimby articles. This book is endorsed by Herman J. Aaftink, Founder-Director of the Quimby Foundation in Canada and Co-Founder of the Quimby Memorial Church and Foundation in the United States; and C. Alan Anderson, Professor Emeritus of Philosophy and Religion, Curry College, Milton, MA. Both Drs. Aaftink and Anderson are contributing editors of the three-volume set, Phineas Parkhurst Quimby: The Complete Writings, (Ervin Seale, editor, DeVorss & Co., 1988).
In 2010, Ron relocated to P. P. Quimby's hometown of Belfast, Maine to continue his research in preparation for more Quimby publications. During the past dozen years, he has collected and reassembled the major collections of Quimby related materials from the Library of Congress; Boston University; Harvard University; Belfast Historical Society and Museum; Belfast Free Public Library; Waldo County Records; Maine Historical Society; and the International New Thought Alliance (INTA) Addington Archives and Research Center, to name a few. He has personally transcribed thousands of pages of letters, personal journals, and other historical papers. His mission is to document and shed light on the life and science of Phineas Parkhurst Quimby, for present and future generations.

Adam Karwoski is the founder and "Social Intelligence Officer" at Social Brand U, LLC. Social Brand U is a social media strategy and marketing consultancy that focuses on leveraging the power and reach of Social Media within Higher Education to increase student enrollment, increase alumni participation, improve the student quality of life and build the college or university brand, online. Adam was born in California, raised in New Jersey, attended study abroad programs in Seville, Spain and Costa Rica and graduated with a BA in Criminal Justice from Florida State University.
His corporate career spanned 20 years in the mobile technology industry with AT&T Mobility & Nokia USA. He served on the senior leadership teams at both companies and was responsible for the overall growth and customer satisfaction of his respected region. He is the author of a new book, TAKING THE MYSTERY OUT OF SOCIAL MEDIA and is a professional speaker on the topic. He's been published in Social Media Marketing Magazine, Smartbrief Business Magazine, Socialnomics and American Marketing Association. He's an active member of the National Speaker Association, the Public Relations Society of American, Wireless Technology Forum and Atlanta Telecom Professionals. He is a coach/mentor at Royal Family Kids Camp for neglected and abused foster children." More information about Adam can be found on his web site: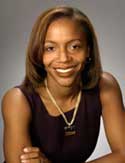 Dr. Tiffany Rush-Wilson is a Licensed Professional Clinical Counselor and Co-Owner of the Chagrin Counseling Associates and Eating Recovery Clinic in Pepper Pike, Ohio. She earned her Ph.D. in Counseling (with a Psychology cognate) from the University of Akron, and concentrated in the areas of Women's Issues, Eating Disorders and Multicultural Issues. In addition to being an entrepreneur and accomplished practitioner, Dr. Rush-Wilson has extensive clinical supervisory experience and accomplished presenter in professional forums in the U.S.A and in Canada. As the Skill Development Coordinator for Walden University's Master of Science in Mental Health Counseling program, Dr. Rush-Wilson trains and teaches, chairs and sits on many doctoral dissertation and masters thesis committees, and works very closely with CACREP (Council for the Accreditation of Counseling and Related Educational Programs) standards. She has been invaluable to Southwestern College already as a consultant in these areas.
Tiffany is also a long-distance runner, is fluent in French, and currently resides in Toronto, Canada, where her husband, Enloe DeShawn Wilson is pursuing an advanced degree in Theological Studies.
Stephen Wall is an enrolled member of the Minnesota Chippewa Tribe/White Earth Reservation. Stephen was born in Roswell, New Mexico and was raised on and near the Mescalero Apache Indian Reservation in southern New Mexico. After graduating from high school he attended Fort Lewis College in Durango, Colorado. Upon completing his B.A. in Anthropology, Stephen attended law school at the University of New Mexico and graduated in 1975. Stephen has worked with the American Indian Law Center as research analyst, worked with the Albuquerque Area Indian Health Board as a community development specialist and served as Behavioral Health Coordinator for the Tohono O'odham Health Department in Sells Arizona. In Mescalero, New Mexico, he served for 11 years in the Mescalero Apache Tribal Court as the Prosecutor and Chief Judge. He is currently the Tribal Justice Specialist for American Indian Development Associates (AIDA) and is adjunct professor at the Institute of American Indian Arts. Stephen's wife, Laura Fragua-Cota, is a graduate of Southwestern College in art therapy/counseling.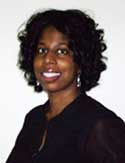 Stephanie J. W. Ford received her Ph.D. in Counselor Education and Supervision with a specialization in Clinical Mental Health at the University of Akron . She currently serves as the Field Experience Coordinator for the Master of Science in Mental Health Counseling program at Walden University . Stephanie has been a professor for undergraduate and graduate programs. Stephanie has practiced as a counselor in community mental health settings, college and university counseling centers as well as in a hospital setting. She has served as a research supervisor and coordinator for Greene, Peters and Associates as well as the Counseling Center at Baldwin-Wallace College. She has research numerous areas including domestic violence, severity of mental illness on college campuses and diversity issues in counseling, group work, mental health diagnosis and supervision. She is committed to advancement of mental health care for all people.
Besides her commitment to clinical practice, educating students and research Stephanie is passionate about impacting individuals to live healthy and rewarding lives. She spends her leisure time with her husband, three children, dancing and preparing gourmet meals.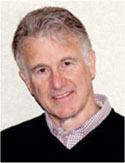 Will Wilson grew up as a military "brat" following his father to many army assignments throughout the world. He graduated from high school in Germany and then graduated from the military academy at West point . He entered the army as a 2d lieutenant, eventually retiring from the army as a colonel 29 years later with assignments in special forces, to include Vietnam, armor, and eventually as a military psychologist. He has practiced in clinical psychology for over 30 years and established a consulting organization working in leadership, leader development, teamwork, high performance teamwork, and leadership in highly stressful and dangerous environments. Currently, Will is authoring a book on Military Leadership and serves as the Chair of Industrial/Organizational Psychology area for Capella University.  He is also championing a certificate program there in Transpersonal Psychology. He has an affinity for being in the forests and mountains and feels most comfortable there. He likes to "hunt" with a camera and can relate many experiences of being in face-to- face experiences with other woods creatures in wonderful interactions. He has had enough experience in life and intense situations to know that we have only a mild understanding of the meaning of our existence and what we call consciousness.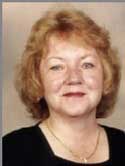 Christine Konys has a wealth of experience working with non-profit organizations and taking on fundraising initiatives both for non-profits and for political campaigns. She worked for four years as Chief of Staff to the Mayor of Nashua, New Hampshire, a city of over 55,000 residents. She has worked on numerous Presidential, Gubernatorial, Senate and Mayoral races, often in a leadership role, and was herself successfully elected four times to the House of Representatives in New Hampshire , where she rose to become Deputy Democratic Whip, the fourth highest ranking Democrat in the House. She served on the Board of the Nashua Soup Kitchen & Shelter for 12 years, elected to the position of Board President five times. She currently serves as Board President for REACH Beyond Domestic Violence, Inc. in Waltham, Massachusetts, and as Secretary of the Board of the Waltham Alliance to Create Housing. Married to David Konys for 35 years, she is the mother of Bethany, Megan and Matthew and grandmother of Alia Bella and Giacomo David Messina.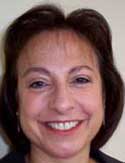 Leslie A. Gentile, Esq. is an attorney in private practice in Rocky River, Ohio where she concentrates in the area of Family Law and is particularly involved in representing victims of domestic violence. She earned a Bachelor of Music Ed. (BME) from Baldwin-Wallace College Conservatory of Music, and a J.D. from the University of Akron School of Law (Law Review, published).Leslie is the co-founder and vice president of Safety for Animals and Families in Emergencies (SAFE), a non-profit agency that provides temporary shelter for the companion animals of domestic violence victims. She has helped develop a program that places SAFE animals for temporary fostering with inmates of the North East Pre-Release Center, a women's correctional facility. She previously worked for and is again associated with the Legal Aid Society of Cleveland, presently in structuring a new collaborative project with Genesis House Domestic Violence shelter to provide free legal representation for indigent victims of domestic violence. Leslie works closely with Cleveland's Domestic Violence Center and Cuyahoga County Witness-Victim Services, and sits on the board of Genesis House. She also serves on the Board of Music on a Mission, a non-profit organization which supports and promotes the value of music education and music participation.Believing that universal transformation begins with the individual contributions of each of us, Leslie understands her practice as an instrument to provide an immediate measure of safety and peace and a first foothold out of darkness so that meaningful change can occur, and also as a mechanism to protect and uplift the most vulnerable among us. She is committed to breathing life into the notion of justice for all.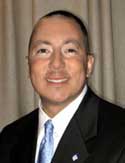 Dave LaBanc currently works for Elmhurst College (EC) in Elmhurst, IL as the Director of Corporate and Foundation Relations. He is responsible for building and maintaining institutional relationships that provide the College with various forms of support. This support ranges from placement of student interns to securing million dollar gifts.
Before working at EC, he worked in alumni relations and annual giving for his alma mater, Baldwin-Wallace College in Berea , OH . While at B-W, he served as the chapter advisor to the OH Beta Tau (OBT) chapter of Pi Lambda Phi (PLP). OBT won nine of eleven awards at B-W's Greek awards in April 2006 and the George Beck Outstanding Chapter Award from PLP, the highest award conferred by the international organization. In addition to his work with PLP, Dave served on the Board of Directors of the Northeast Ohio chapter of the Juvenile Diabetes Research Foundation and co-chaired the 2003 Winter Rescue fundraising dinner and auction. For enjoyment, Dave tinkers with his motorcycles (1971 & 76 Triumph Bonneville's) and plays golf. He is Mexican-American and has roots in Colorado. Dave has been, and will continue to be, an enormously valuable asset as we move ahead in our capital campaign and fundraising phases here at Southwestern.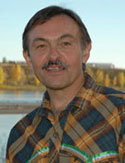 Lewis Mehl-Madrona, MD, graduated from Stanford University School of Medicine and trained in family medicine, psychiatry, and clinical psychology. He has been on the faculties of several medical schools, most recently as associate professor of family medicine at the University of Saskatchewan College of Medicine. He is working with aboriginal communities to develop uniquely aboriginal styles of healing and health care for use in those communities. He is also currently working to develop a program for people with schizophrenia that involves healing through community. The author of Coyote Medicine, Coyote Healing, and Coyote Wisdom, a trilogy of books on what Native culture has to offer the modern world, he is of Cherokee and Lakota heritage.
Dr. Mehl-Madrona's search for a parallel path to biomedicine became apparent in medical school when he learned from the professor of medicine and pharmacology that By the weekend, he had found a Cherokee healer with whom to study. That was 1973 and he hasn't stopped his studying with elders. www.mehl-madrona.com
Diane Polasky, MA, MH, DOM, Dipl.Ac, DAAPM, BCETS, BCPM, CDE, holds BA degrees in Psychology and Religion, MA degrees in Psychology and Herbology and a Doctorate in Oriental Medicine. Trained extensively since 1978, she became licensed in NM as a Doctor of Oriental Medicine in 1987 and is currently in private practice in Albuquerque. A graduate of Southwestern College, she is a certified Death Educator and Grief Counselor and has also been certified in therapeutic bodywork, Integrative Primary Care medicine, natural childbirth education, Interactive Guided Imagery, and both traumatic stress and pain management. Additionally, she is Director of the Center for Holistic Health and President of the SharetheWisdom Institute, a visiting faculty member at Southwest Acupuncture College, an Ordained Minister (CSE), and the NM Consortium leader for Reproductive Medicine Family Clinic (RMFC), specializing in acupuncture for infertility and pregnancy. 


Since 1990, Diane has trained with the Foundation for Shamanic Studies and the Order of Bards, Ovates, and Druids (OBOD-UK), as well as having studied with various indigenous healers, medicine teachers, and renowned leaders in the field of Energy Medicine. A nationally known author and speaker, she lectures and teaches classes in Complementary and Energy medicine, Therapeutic Healing modalities, Burnout Prevention and Self-Care, Cross-Cultural Spirituality, Non-pharmacological Palliative Care, and a variety issues surrounding dying, death, and grief.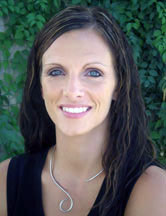 Amy K. Gearhard, M.S., BCBA, is the author of the Interdisciplinary Intervention Model for Autism Spectrum Disorder, which is a comprehensive method that addresses the naturally inseparable needs and challenges individuals on the spectrum face.

She is also the Co-founder and Clinical Director of Creative Perspectives, Inc. Autism Centers of Colorado, a non-profit organization, where the Model is implemented, serving hundreds of families and professionals. She is completing her certification as a Board Certified Behavior Analyst and currently writing her dissertation for a Ph.D. in Clinical Psychology. Amy is passionate about her work in the field and has spoken both nationally and internationally on Autism Spectrum Disorder and the Interdisciplinary Intervention Model.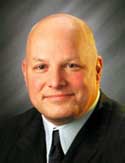 William T. Ryan is President and Chief Executive Officer of The Center for Health Affairs, a regional trade association representing hospitals in Northeast Ohio. Ryan is a proven healthcare executive with more than 20 years' experience and an extensive background in healthcare public policy and financing. A skilled mentor known for team-building, he is an adept negotiator, mediator, and lobbyist with a reputation for identifying and building lasting partnerships focused on common vision and purpose.
Under his leadership, The Center strives to strengthen and support the region's hospitals in their missions to serve their communities and provide nationally renowned healthcare services. Ryan works to identify opportunities for public policy-makers and healthcare service providers to collaborate to improve the delivery and cost-effectiveness of healthcare. The Center's affiliate, CHAMPS Management Services, provides a variety of business management services designed to optimize the resources of member hospitals and other organizations.
Ryan came to CHA from the Ohio Hospital Association, where he was Vice President of State Policy and Advocacy for three years. Prior to working in hospital advocacy, he served as Director the Ohio Department of Health from 1996 to 1998 and was the Deputy Director and Chief Operating Officer of the Ohio Office of Medicaid from 1993 to 1996. Ryan also served as a senior policy advisor for then-Governor George Voinovich, worked as a senior budget analyst in the Ohio Office of Budget & Management and was a consultant to both the City of Upper Arlington and the Central Ohio Transit Authority.
He holds a Master's degree in Public Administration from The Ohio State University and a Bachelor's degree in Business Administration from Cleveland State University. A Cleveland native, Ryan currently resides in Westlake with his wife, Karen, and two children.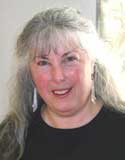 Judy Weiser, R.Psych., A.T.R.,  is a psychologist, art therapist, consultant, trainer, college instructor, and author interested in the emotional contents and personal meanings embedded in people's personal snapshots and family photos.
  One of the earliest pioneers of  PhotoTherapy techniques, Judy has spent over 35 years developing, teaching, and consulting and providing mentoring about PhotoTherapy techniques while actively using these during her previous work in her second specialty area of therapy to help clients cope with the emotional, mental, spiritual, and cultural issues relating to living with HIV/AIDS (especially for Native/Indigenous people) — and training others to do this.
Director of the PhotoTherapy Centre in Vancouver, Canada (which she founded in 1982 to serve as the world's primary networking base and extensive resource library for these fields), Judy also later founded the Judy Weiser PhotoTherapy and Therapeutic Photography Educational Society in order to further the educational purposes of the Centre and prepare its library resource holdings for formal archiving/digitizing and then eventual donation for public use.
 Judy has given over 300 Workshops, Training Intensives, and Lecture Presentations in over 50 cities world-wide* during the past three decades, teaching mental health professionals how to use PhotoTherapy, Photo Art Therapy, and VideoTherapy techniques to improve their therapy and counseling work with clients. She has also long taught non-therapists how to use Therapeutic Photography and Therapeutic Filmmaking techniques in related activities that can stimulate personal growth and insight, enhance well-being, reduce social exclusion, activate social change, strengthen communities — and to assist with qualitative and community-based research.
Judy also serves as International Consultant to the Center for Visual Therapies in the U.S., the Institute for Psychology and Photography in Mexico, PSYFoto/PSYForte in Russia, and VideoReport (of LaDamaSognatrice Produzioni Audiovisive) in Italy — and has also been an occasional Instructor for both the Toronto Art Therapy Institute and the Vancouver Art Therapy Institute. Listed in the Canadian Register of Health Service Providers in Psychology, she maintains professional license credentials in both Psychology and Art Therapy.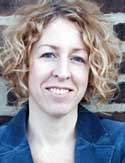 Emily Whitfield As the founder and principal of Emily Whitfield Communications, Emily has more than 20 years of experience in media relations, strategic planning, issue advocacy, and crisis communications. Emily combines a sophisticated grasp of branding and messaging in today's complex media environment with an appreciation for what drives nonprofit organizations. She has worked with everyone from small nonprofits trying to be heard in a crowded media environment to charitable foundations seeking to boost their grantees' communications skills, to large nonprofits and PR agencies needing someone to engage top-level journalists about complex and controversial issues.
Emily worked at the American Civil Liberties Union — the nation's oldest and largest civil liberties organization — from 1996 to 2007, initially as Deputy Director of Media Relations, and from 1998 onward as Director of Media Relations. In that role, she directed a national team that provided professional support to the ACLU's leaders, legal department and 50-plus state affiliates. Under Emily's leadership, the ACLU's media relations work garnered awards from the Public Relations Society of America and Women Executives in Public Relations.
Today, Emily's clients include the Innocence Project, Roadmonkey Adventure Philanthropy, Women's Commission for Refugee Women and Children, National Advocates for Pregnant Women, The Diaper Bank, Media Coalition, and the ACLU. She is particularly proud of her pro bono work with psychologists and activists to end the participation of health professionals in U.S. government-sanctioned torture. 
Emily is a member of the board of the National Coalition Against Censorship. A native New Yorker and a graduate of New York University, she lives in Brooklyn and surfs when she can. You can find her at www.emilywhitfield.org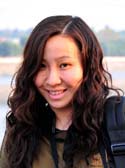 Fiona Chang, M. So. Sc (Family Therapy & Health Care), Prof. Diploma in Creative Photography, is a Registered Expressive Arts Therapist and a registered social worker. Fiona studied Person-Centered Expressive Arts Approach with the inspiring founder Dr. Natalie Rogers at Saybrook University. She is a gifted practitioner and received many awards, including Young Investigators' Award, the Pioneer of the Patient Resource Centre, Outstanding Staff of Hospital Authority and Distinguished Social Work Alumni.
Fiona has integrated multimodal expressive arts processes in counseling and group therapy for nearly 18 years in a variety of settings, working with people with health challenges, deprived women, parents and children with special needs, ex-drug addicts and palliative care. People are amazed by her true being, creative mind, grounded soul and caring heart. She is interested in the blending of Chinese metaphors, philosophy, mindfulness and traditional rituals in the western model of expressive arts therapy to actualize the self-healing potential of each individual.
In addition to being the vice-chairperson of "Art in Hospital" she is also a founding advisor of several patient self-help organizations. Fiona is an Honorary Lecturer of the Department of Social Work and Social Administration and Honorary Clinical Associate of the Centre on Behavioral Health of the University of Hong Kong. She is an international trainer, presenter, networker and writer. She has connections with masters in the U.K., the U.S.A and Asia and is now a member of the Advisory Council of Art Therapy Without Borders. Fiona paints, dances and sings every day for a harmonious balance in work, family, love, friendship and personal growth.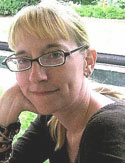 Gretchen M. Miller, MA, ATR-BC is a Registered Board Certified Art Therapist practicing in Cleveland, Ohio. Gretchen has an interest in technology which includes creating, designing, and managing websites, forums, and blogging related to art therapy, social media, and community organizing. Gretchen is a Past President of Ohio's Buckeye Art Therapy Association, former Web Editor for The American Art Therapy Association, served as Program Chair for AATA's 40th Anniversary Conference, has served on AATA's Journal Advisory Board, and involved with state advocacy issues related to the regulation of art therapy.
Gretchen's clinical practice currently specializes in the area of childhood trauma and loss, working with youth and families impacted by domestic violence. Her work in trauma intervention motivated her to become a Certified Trauma and Loss Consultant through the National Institute for Trauma and Loss in Children. Gretchen presents regionally and nationally on the application of art therapy, is a guest lecturer, post-graduate supervisor, and Adjunct at Ursuline College's Master of Arts in Art Therapy & Counseling Program in Pepper Pike, Ohio. In her own art and creative process Gretchen enjoys finding inspiration and discovering transformation through working with mixed media, painting, collage, altered art and short films.
Stacey Frymier, MA, LPCC, LPAT-ATR
Stacey works full time as the Director of the Behavioral Health Department for Las Cumbres Community Services in Española, NM. She also maintains a small private practice and provides supervision for interns and newly licensed therapists. Her professional career began as a volunteer in 1996 working with adults living with chronic mental illness. Stacey worked for many years in the community mental health field in Indiana, with people of all ages, where she was first introduced to art therapy. Since relocating to Santa Fe in 2003 to attend Southwestern College, she worked and volunteered in a variety of settings, including bringing art therapy to children in Malawi, Central Africa. Stacey began working at Las Cumbres after graduation, and she now specializes in providing infant mental health and early childhood behavioral health services for families in the rural northern areas of New Mexico.
Ginna Clark, MA. ATR, LPAT, LPCC is a psychotherapist and art therapist in private practice in Santa Fe, New Mexico. She received her BA in psychology and women's/gender studies from the College of Charleston in Charleston, SC and her MA in art therapy and counseling from Southwestern College. She is currently a doctoral candidate in training at the Institute of Contemporary Psychoanalysis and Psychotherapy in Los Angeles, CA.
Ginna has researched, written, and presented on dimensions of the client-therapist relationship, with a particular focus on the impact and use of transference and countertransference in clinical process. Her academic research includes diverse areas of interest including the relationship between personality/character structure and prejudice; trends in adolescent sexual behavior; non-consensual sexual experiences and re-victimization in college women; relational psychotherapy and binge eating disorder; as well as the application of neuroscience, attachment and developmental theory to here-and-now clinical moments. She has presented various papers to the American Art Therapy Association, the American Psychological Association, and the National Eating Disorder Association. She is most recently working on a paper for presentation in June 2011 entitled A Contemporary Ethos of Eros which explores some fundamental contradictions at the epicenter of romantic love and suggests that a changing society affects our contemporary ethos of love, as well.
Prior to pursuing a degree in counseling and art therapy, Ginna worked in college and community mental health settings doing prevention/psychoeducational work, as well as crisis intervention. She is a professional member of the American Art Therapy Association and the International Association for Relational Psychoanalysis and Psychotherapy, as well as the American Psychological Association's Division 39.