A Celtic Christmas at the Scottish Rite Temple, Sat. Dec. 20, 3pm.

Santa Fe Alternative Gift Market at DeVargas Mall, Friday - Sunday, Dec. 19-21. See events calendar

Clan Tynker: The Dream Train at the Armory for the Arts, 1050 Old Pecos Trail. Sun. Dec. 21 & 28, Wed. Dec. 24.
From the President
Share this: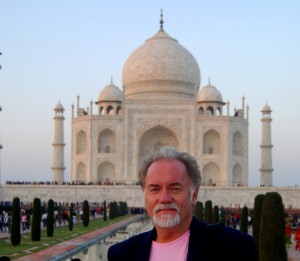 Be sure to visit President Nolan's Blog
Jim's eBook "16 Things You Really Need to Know About Going to Graduate School in the Helping Professions"
A Welcome from Jim Nolan, President of Southwestern College
Welcome to Southwestern College, an accredited, progressive, evolutionary graduate school located under the electric blue skies of the high desert of Santa Fe, New Mexico.
I am guessing it is no accident that you find yourself on this page—people who are meant to have an extraordinary, transformational experience while becoming Counselors or Art Therapists find us, and we find them. You have noticed, no doubt, that the world works that way…
We offer master's degrees in Counseling and Art Therapy/Counseling, as well as other related professional certificates. Our approach is unique, transformational and experiential. Most schools of Psychology still largely download information, theory, techniques, and so called "evidence-based treatment" recommendations to their students and consider the job done. While we give you all the theory, research and techniques, we believe that only takes you a small part of the way to becoming a true healer/counselor/art therapist.
The effectiveness of Art Therapy and Counseling tools and techniques is almost completely dependent on the self awareness and wisdom of the therapist using them. Thus, at Southwestern College you will spend a lot of time developing yourself as the primary therapeutic "tool" or agent of change. This is the monumental difference you will experience at our school. Consciousness, awareness of your Higher Self, and a deep understanding of your own life and destiny path—these will become key components to you becoming an extraordinary healer.
At Southwestern College, we recognize in true multicultural fashion that effective healing experiences have come from all times and places, including mainstream Psychology, Shamanism, Somatic Psychology, Earth-Based/Eco-Psychology, Transpersonal Psychology, Energy Medicine/Psychology, New Thought and most spiritual lineages. You will be exposed to much more than just the recent findings of academic researchers (you will get that too) and that is part of what makes our graduates so successful in finding jobs and rising to leadership positions so quickly.
As you can see Southwestern College offers a different paradigm for becoming a therapist. If our approach is what you've been looking for, I hope you feel free to contact me directly to discuss your career aspirations.
Warmly,
Jim Nolan, Ph.D.
President, Southwestern College